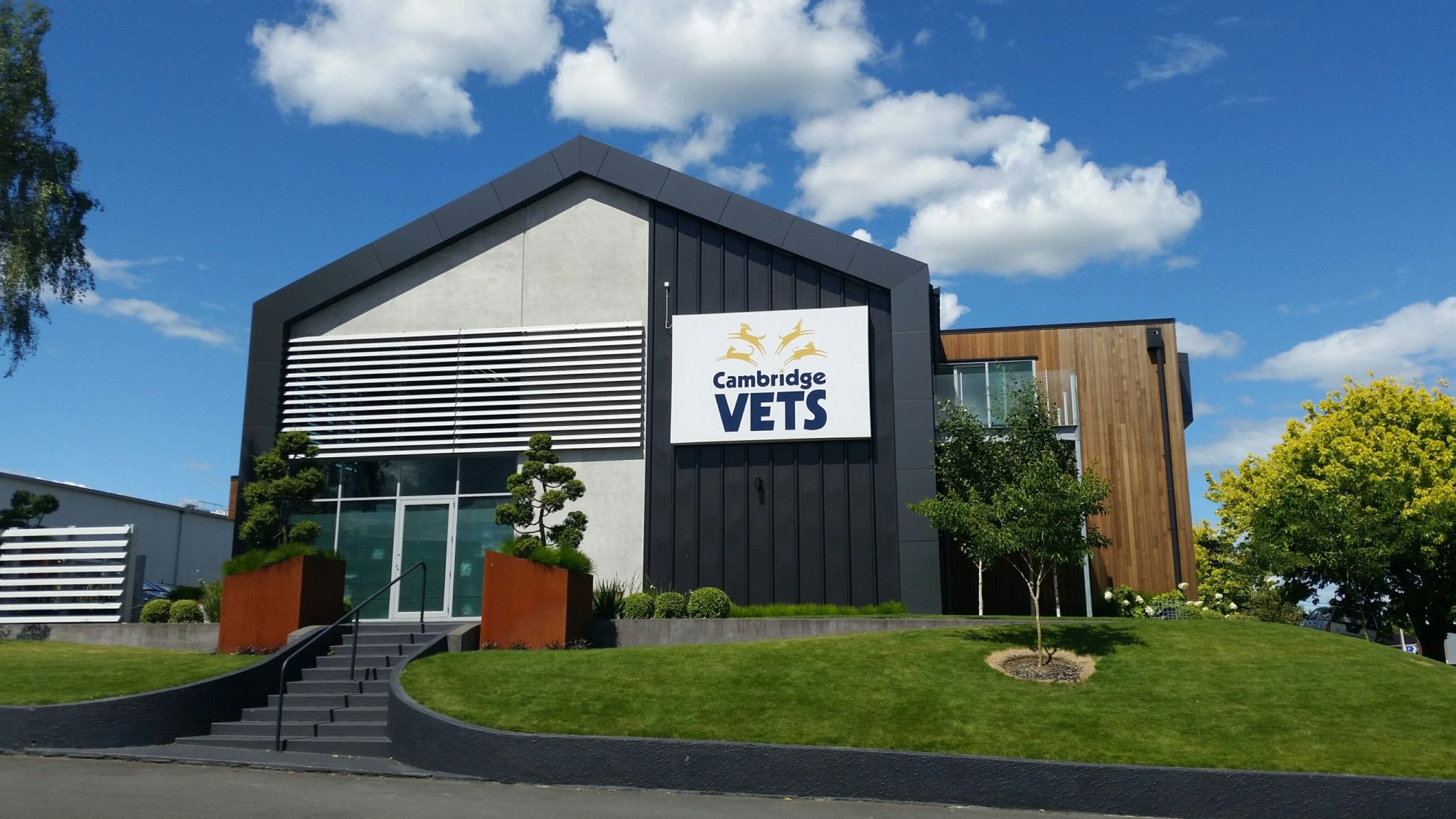 About Us
Cambridge Vet Services has consistently served the Cambridge community with quality veterinary care and products since 1944. We provide the highest standards of medical and surgical care for each of our patients.
Our friendly team consists of six production animal veterinarians, six small animal veterinarians, five receptionists and office staff with six veterinary nurses. We use the latest information, technology and equipment for the care of your animals and herds.
We also provide comprehensive veterinary services; routine and emergency, to all animals both large and small. The team has years of clinical experience and offers 24-hour emergency services with no after hours charge for large animal call-outs. We have extended consultation hours for companion animal clinic for convenience, and the services of the purpose-built Waikato After Hours Clinic are available to help in companion animal emergencies until your pet can be seen here at Cambridge Vets.
Contact us anytime through our phone number – (07) 827 7099 or 0800 CAMVET
We look forward to being of service to you and your animals in the future!
"We are a team of experienced vets,nurses and support staff providing a wide range of
products and services to keep animals, large and small, healthy!"