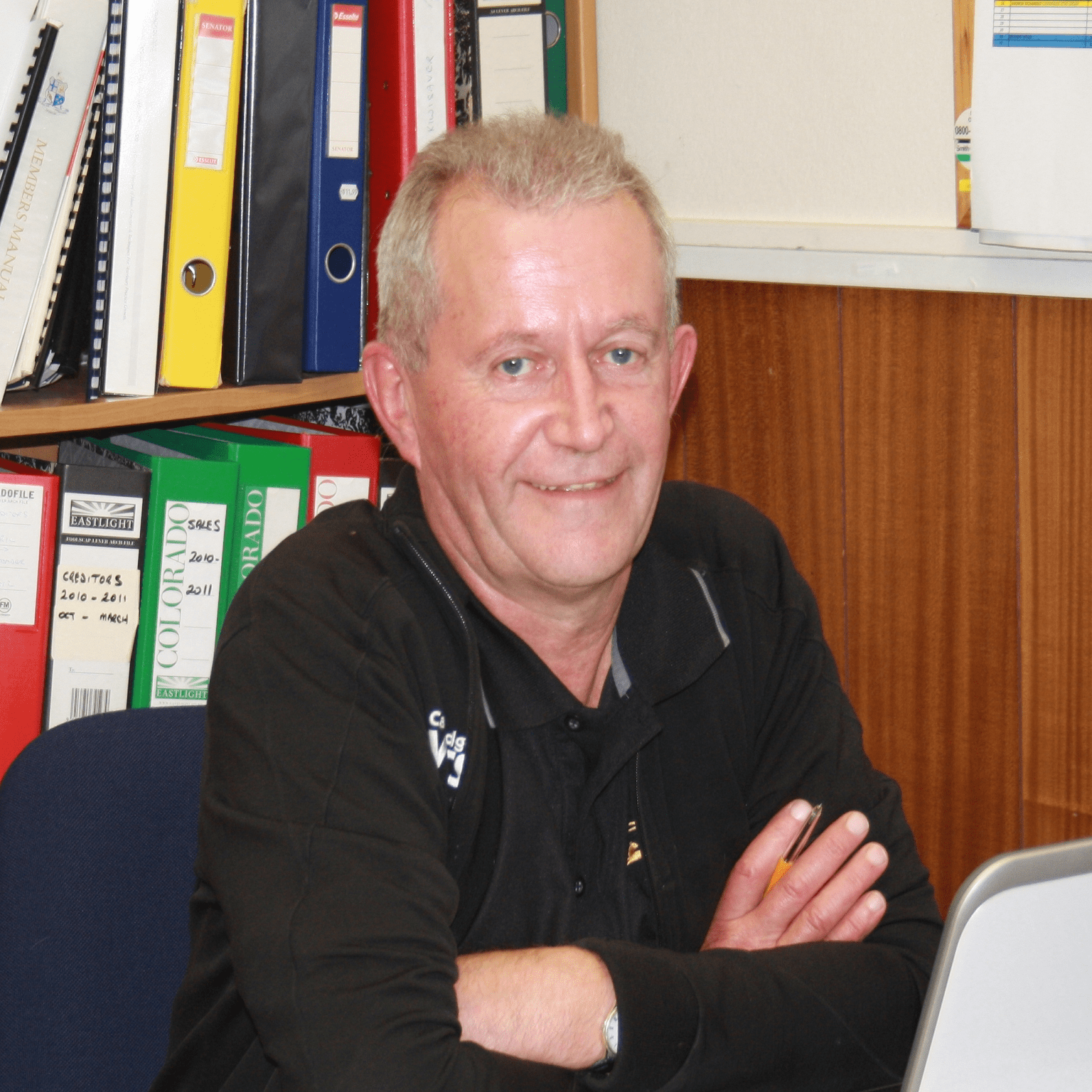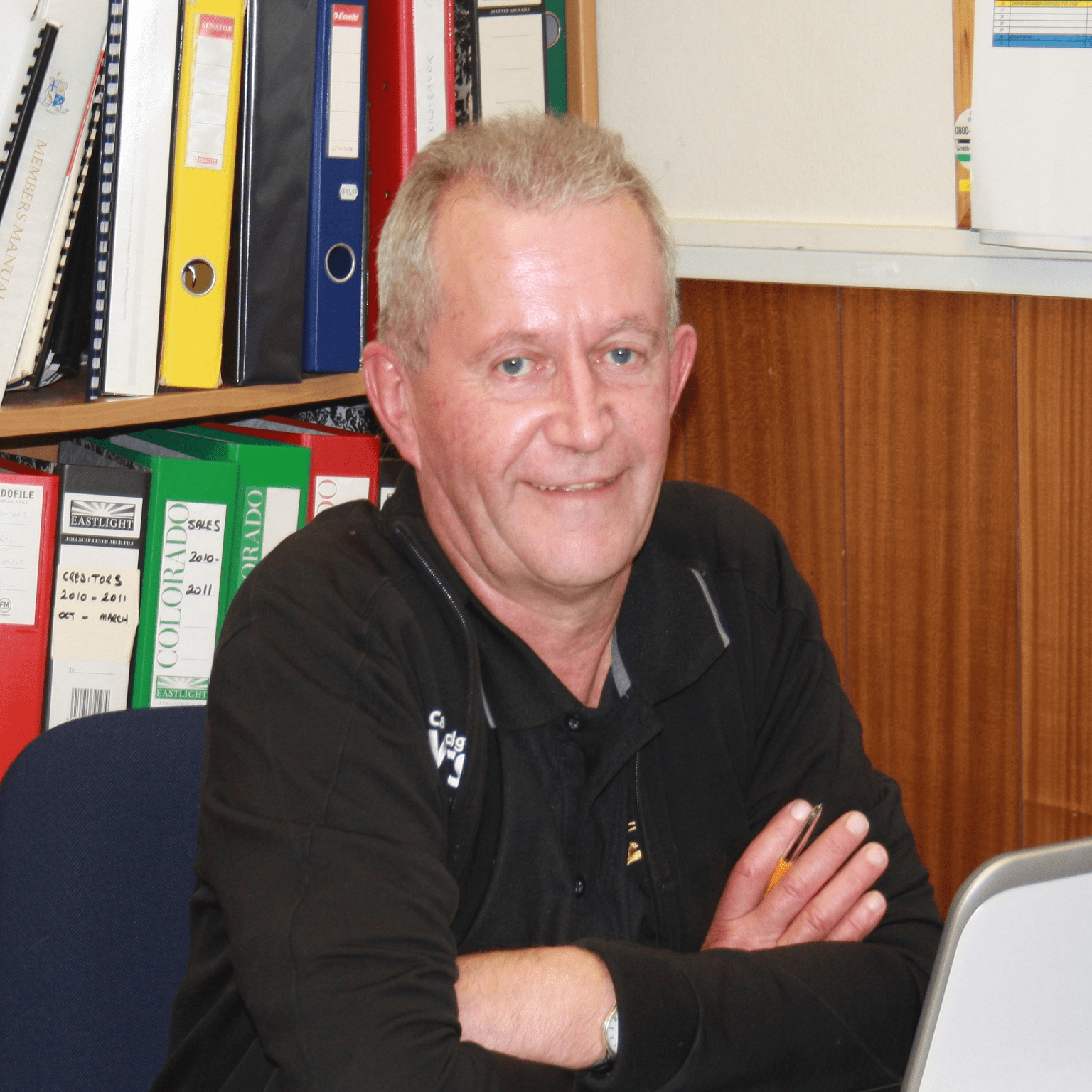 Peter Twine, B Phil, BVSc (Dist)
Director/Pet Animal Veterinarian
Peter Twine is the clinic manager and focuses on small animal medicine and surgery. He has been with Cambridge Vets since 1978 and has a passion for wine and good food.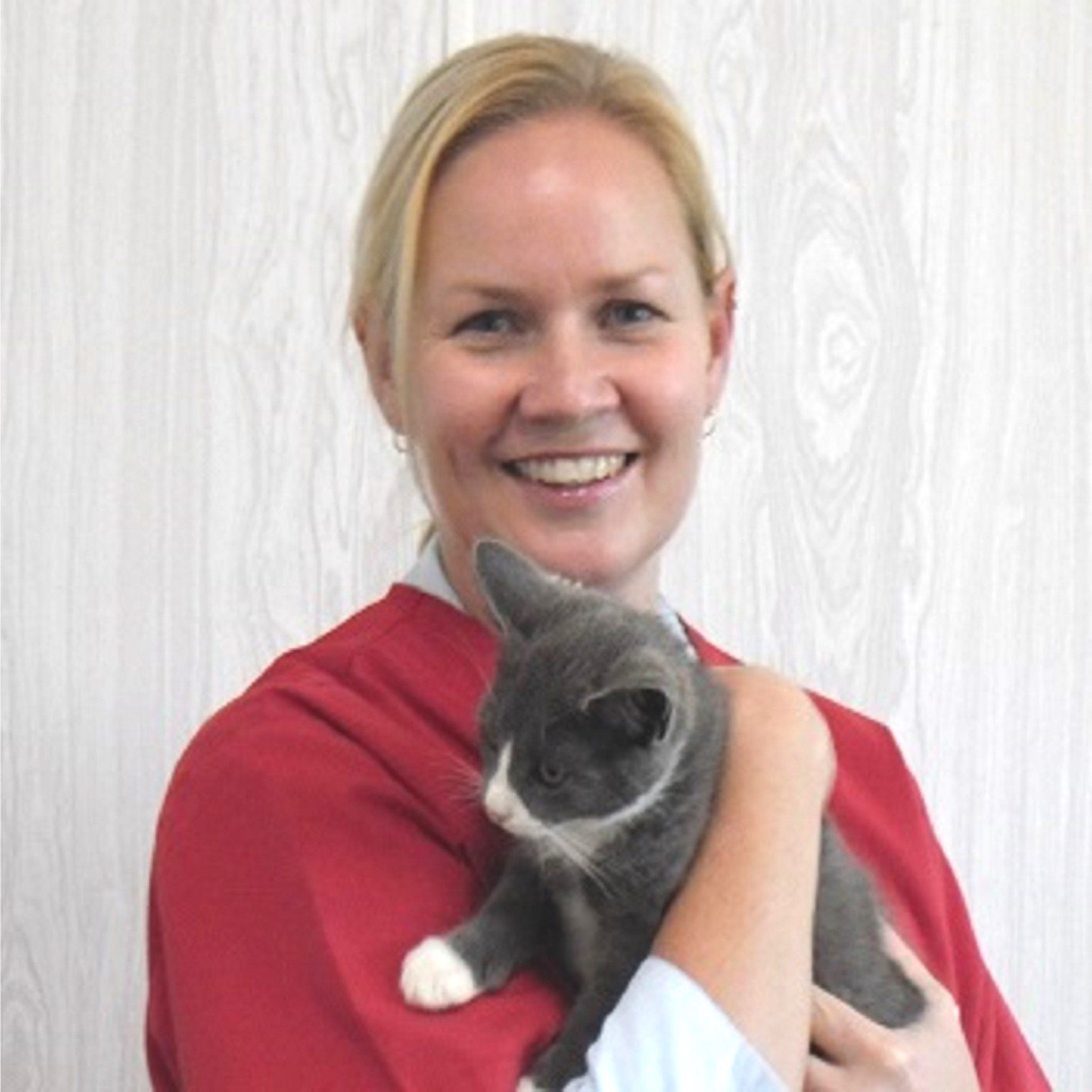 Janine Devaney, BVSc (Dist)
Pet Animal Veterinarian
Janine is a born and bred Waikato lass raised on a Morrinsville dairy farm. She graduated from Massey University in 1999 and has worked in several veterinary clinics around the North Island as well as working in England for 5 years before she joined Cambridge Vets in 2009. While Janine's dream job would have been as David Attenborough's assistant, for now she is passionate about providing quality care for our clients and their furry friends, particularly those of the feline persuasion.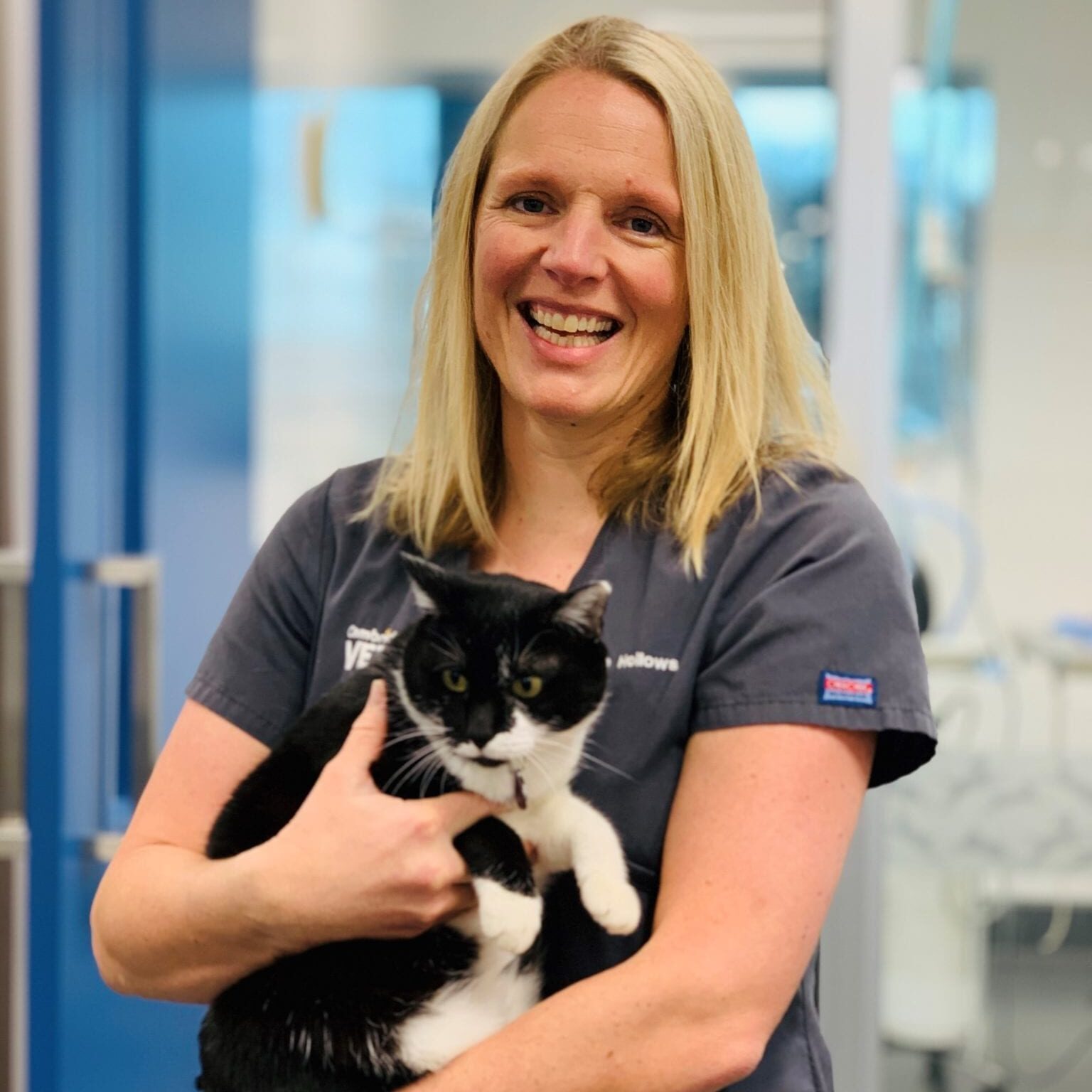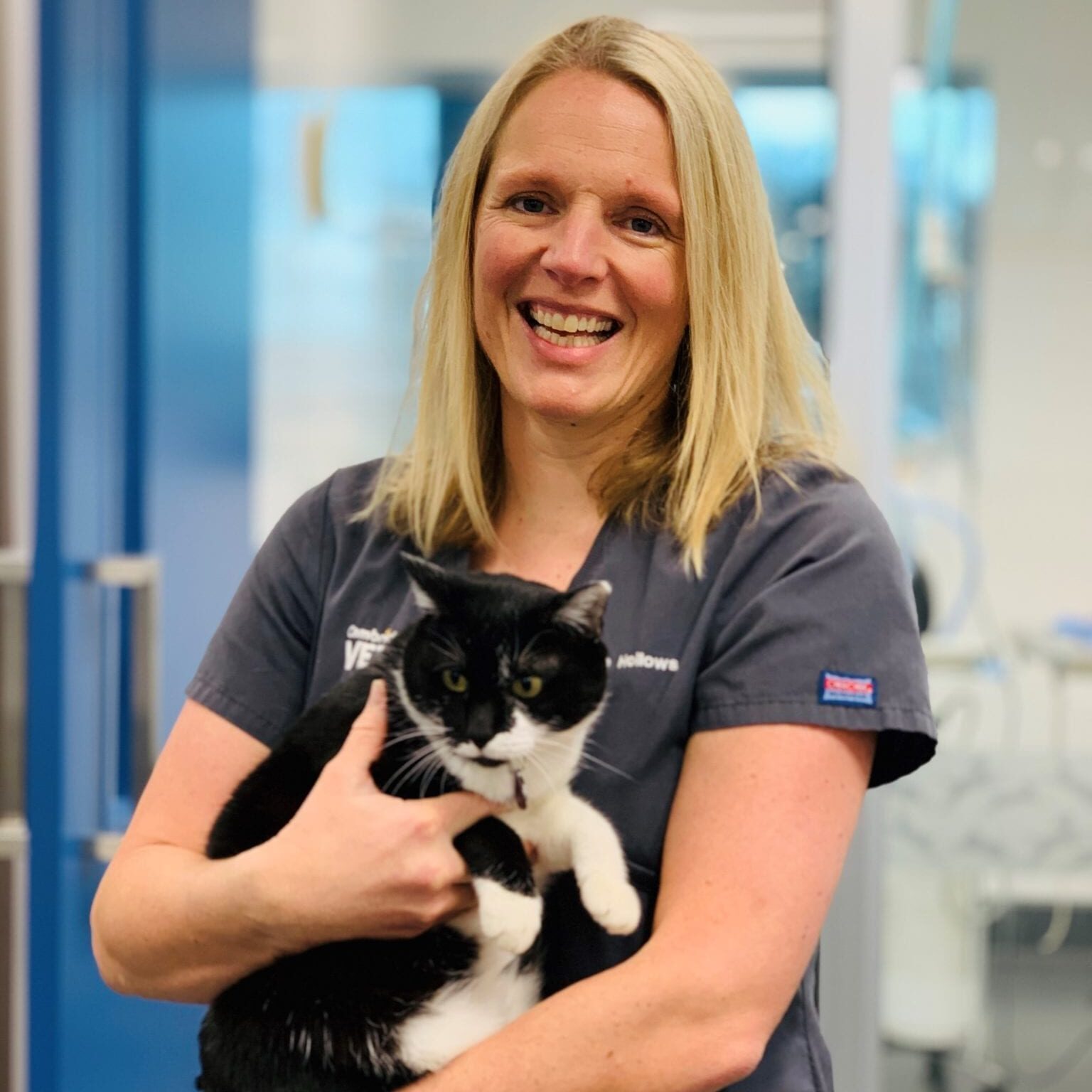 Edith Hollows, BVSc
Pet Animal Veterinarian
Edith joined the team at Cambridge Vets in mid 2013. She has arrived with family in tow from Rotorua and is enjoying the small town life that Cambridge has to offer. Edith has worked solely with companion animals throughout the last 13 years and loves meeting new people and their pets.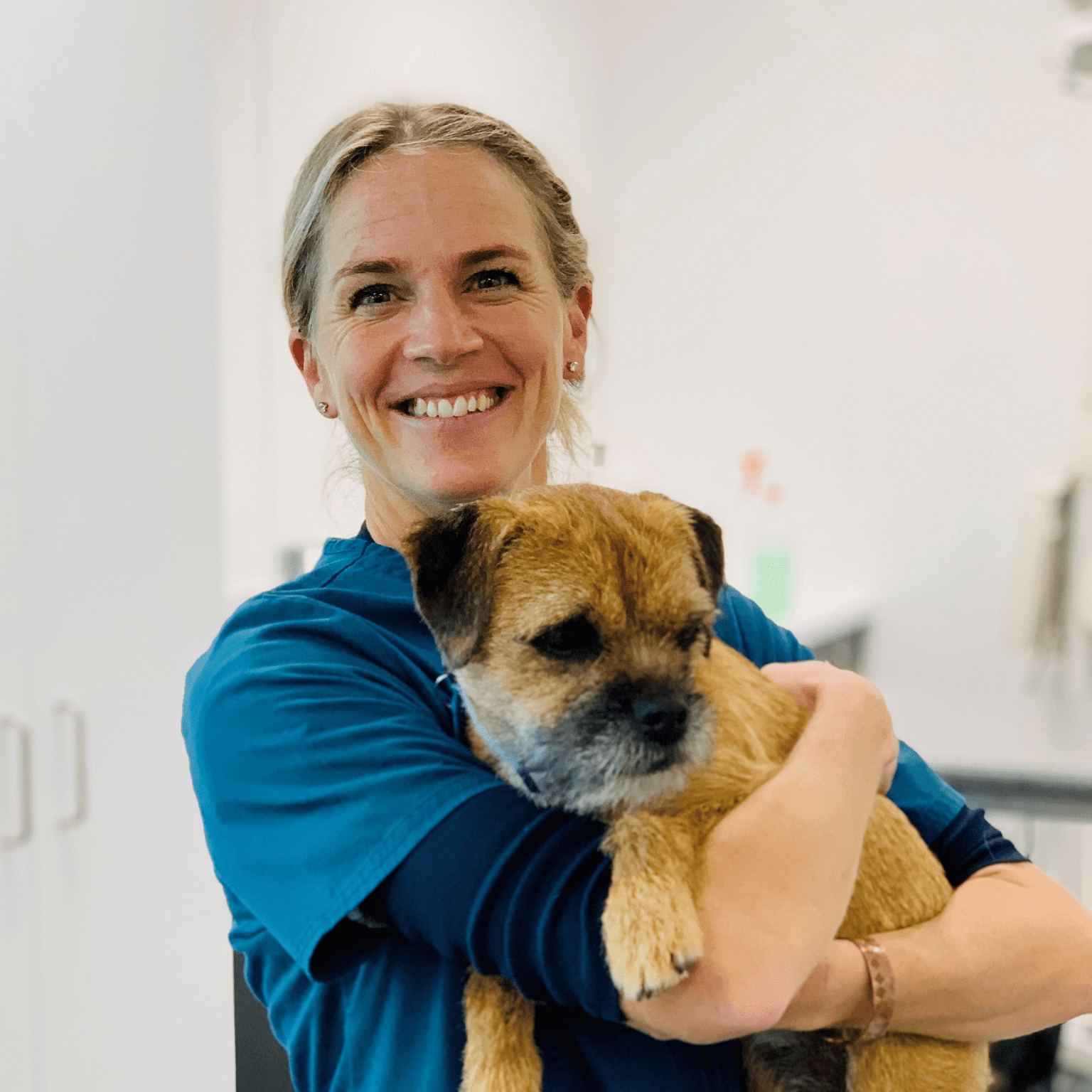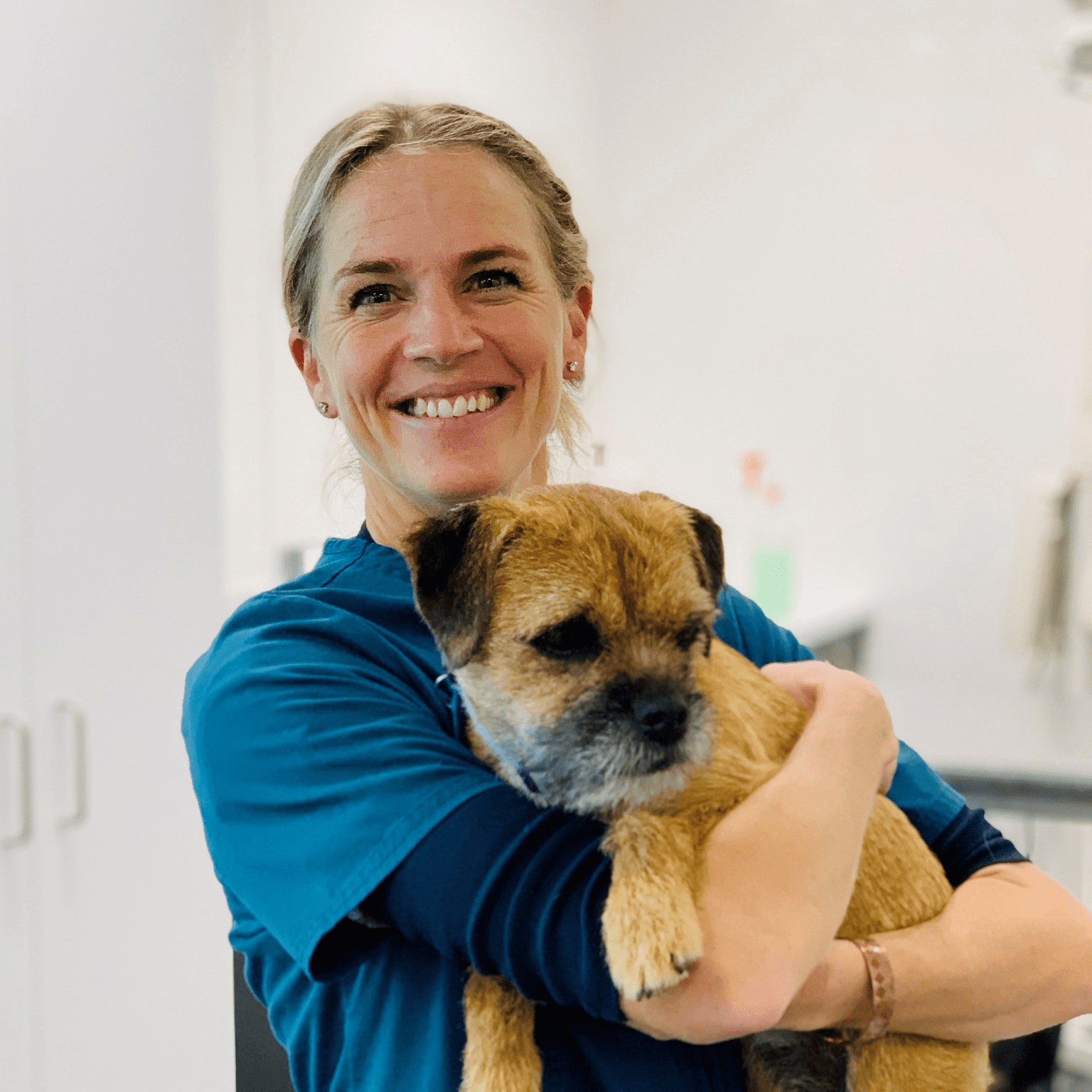 Sarah Lee, BVSc, MACVSc (Path)
Pet Animal Veterinarian
Sarah Lee has rejoined our small animal team, after spending about five years away, growing a family and enjoying her OE in England. Her main interest is pathology, and we are lucky to have someone who is a Member of the Australian College of Veterinary Scientists. In addition to her 3 boys, she also has a foxy and an old cat!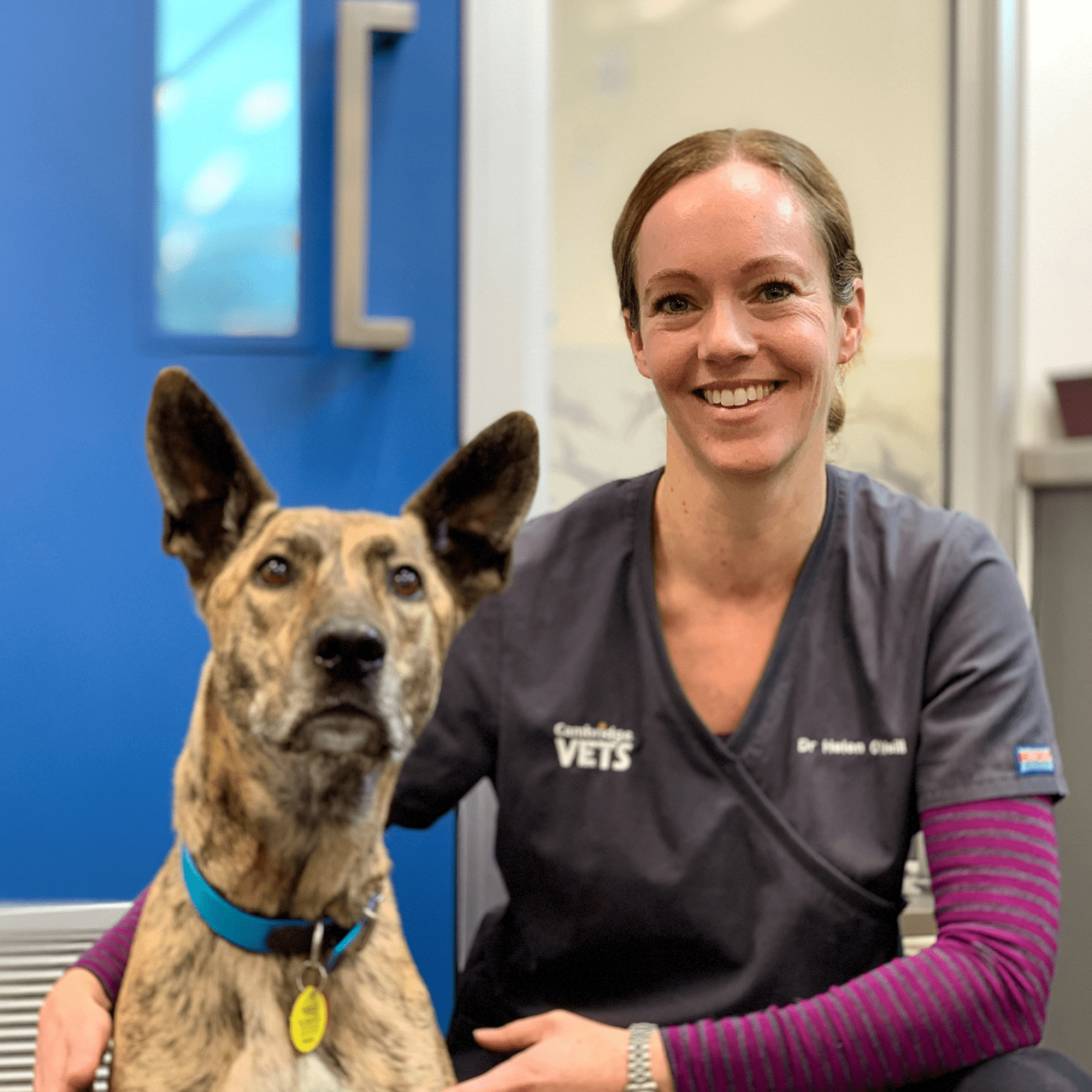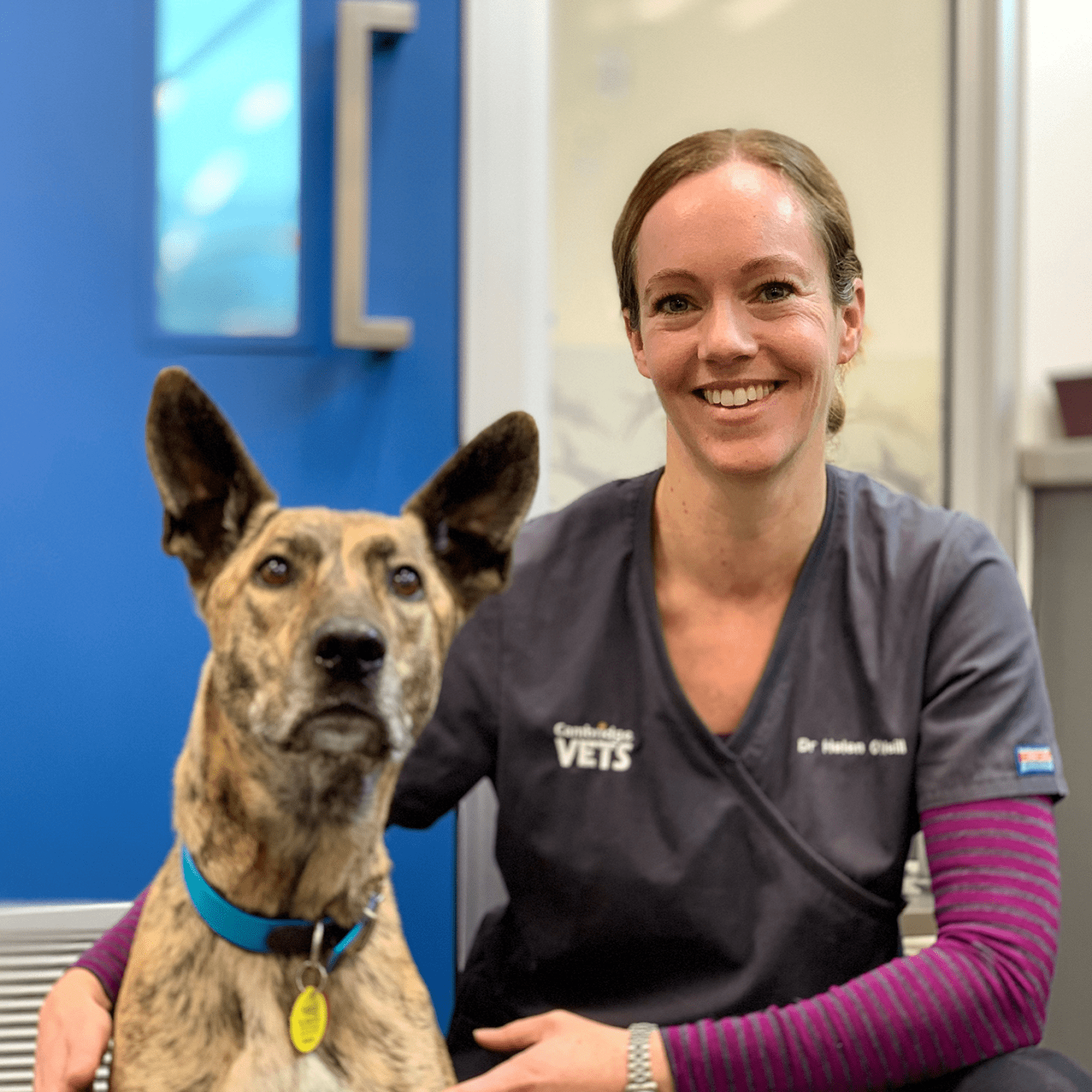 Helen O'Neill, BVSc
Pet Animal Veterinarian
Helen joined our team after moving her family from Auckland to Cambridge for a change in lifestyle.  Helen has also worked in Sydney and the UK and has interests in cardiology and ultrasound but enjoys seeing all small animals.  Helen has 2 children, a dog, 3 cats and a blue tongued lizard.  Outside of work she enjoys mountain biking and exploring the local area with her family.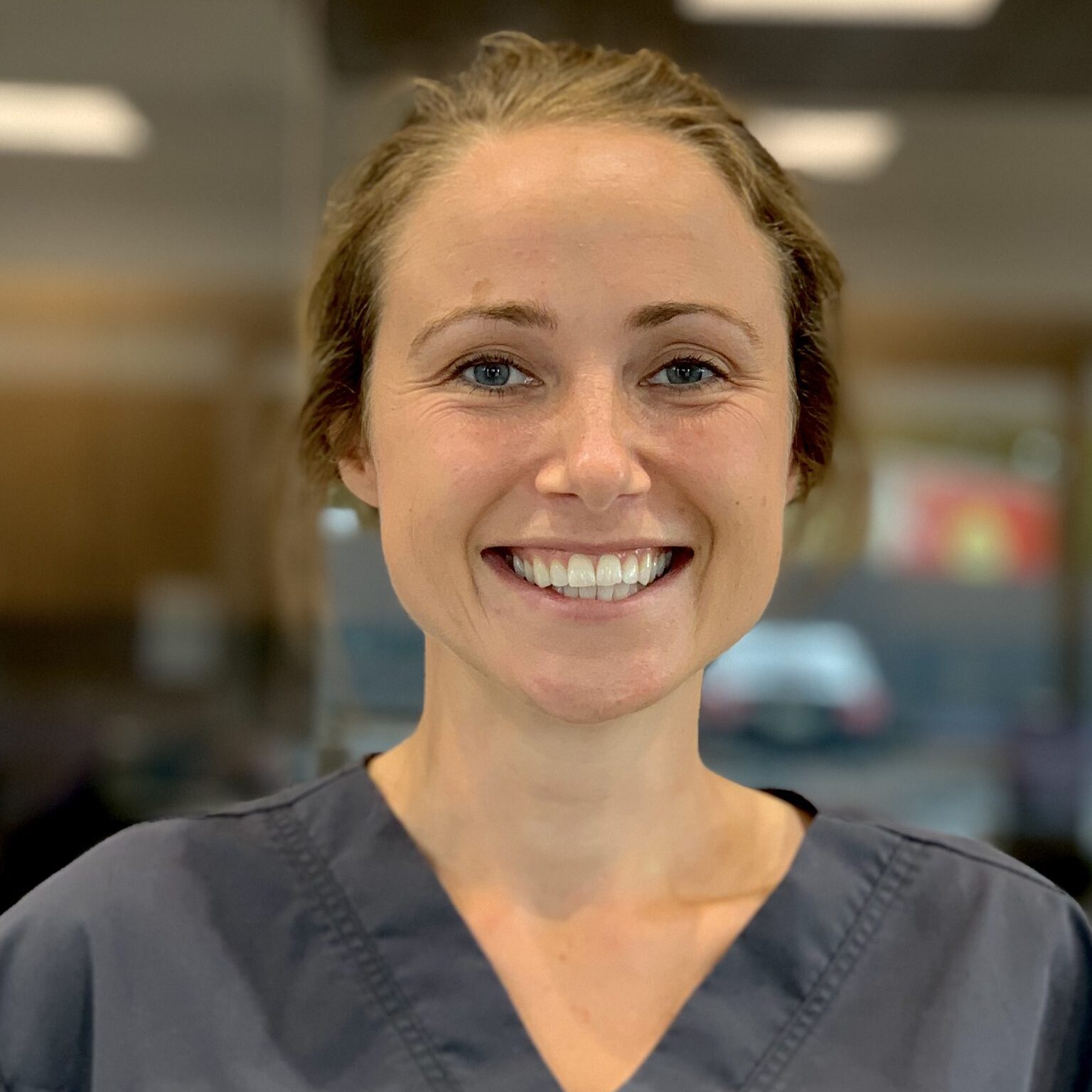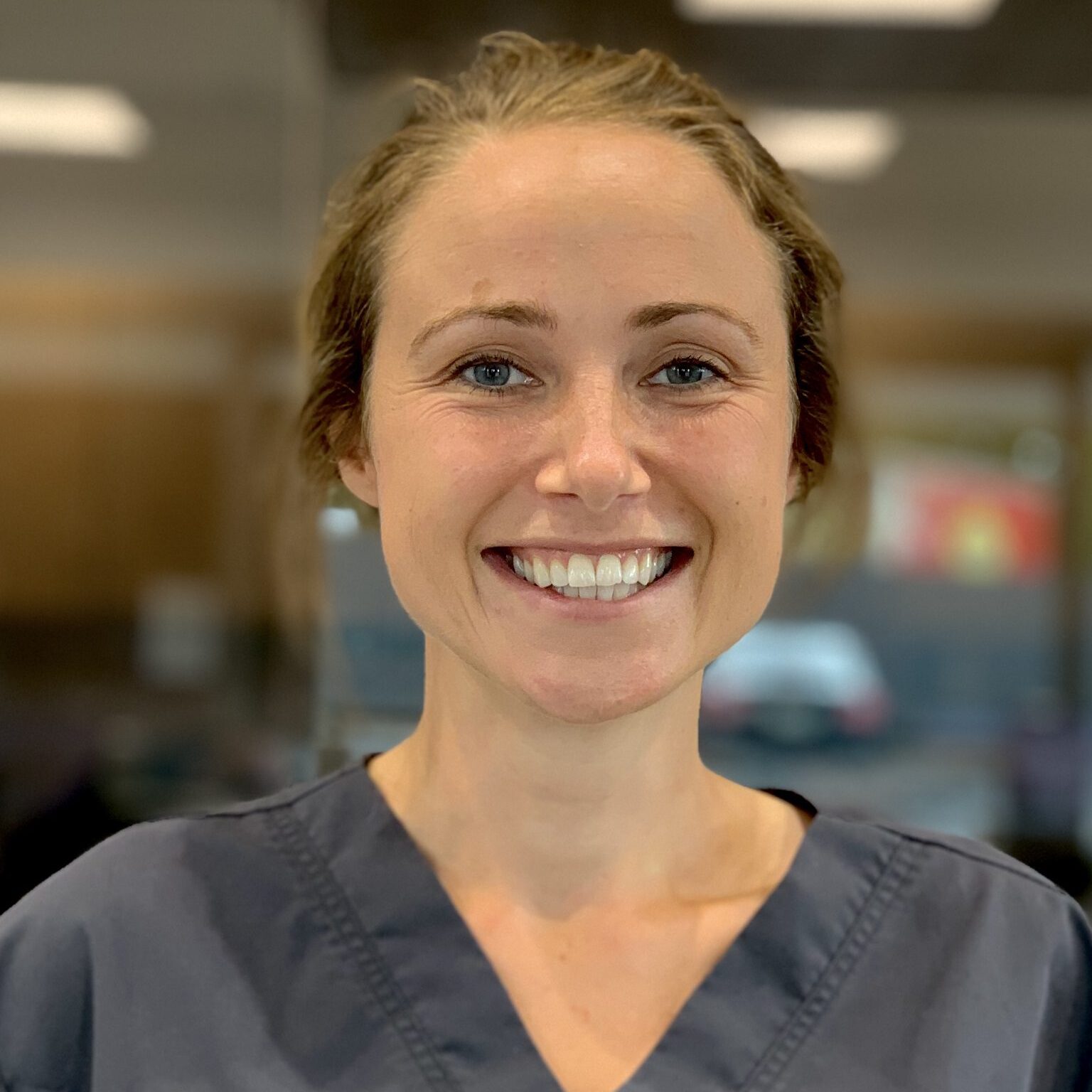 Zoey Berry, BVetMed, BSc
Pet Animal Veterinarian
Zoey began her time at Cambridge Vets as a locum Vet in our Small Animal departent in 2019. She became a permanent, partime member of the team in 2020. Zoey will be on Maternity leave from October 2022 but we will see her back soon.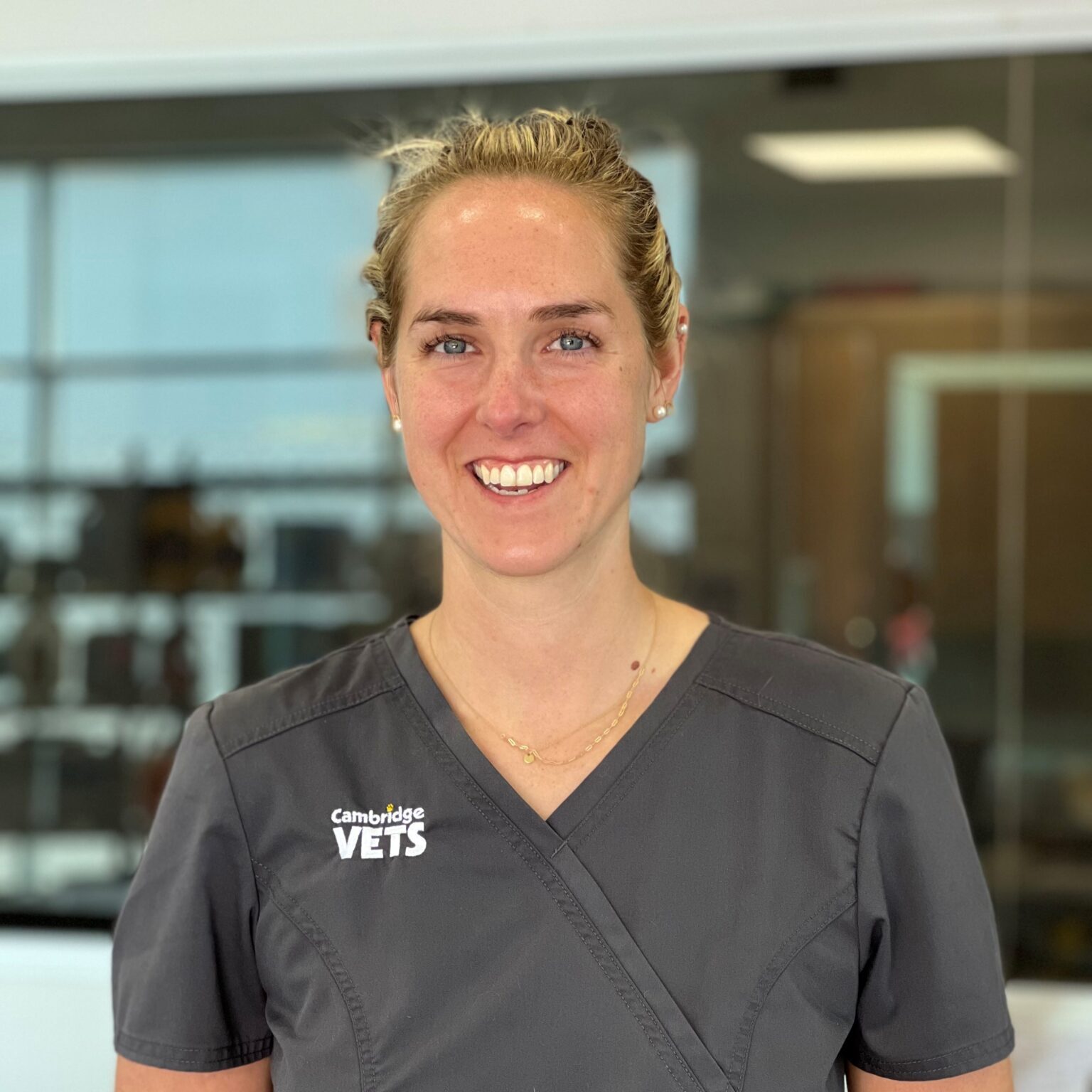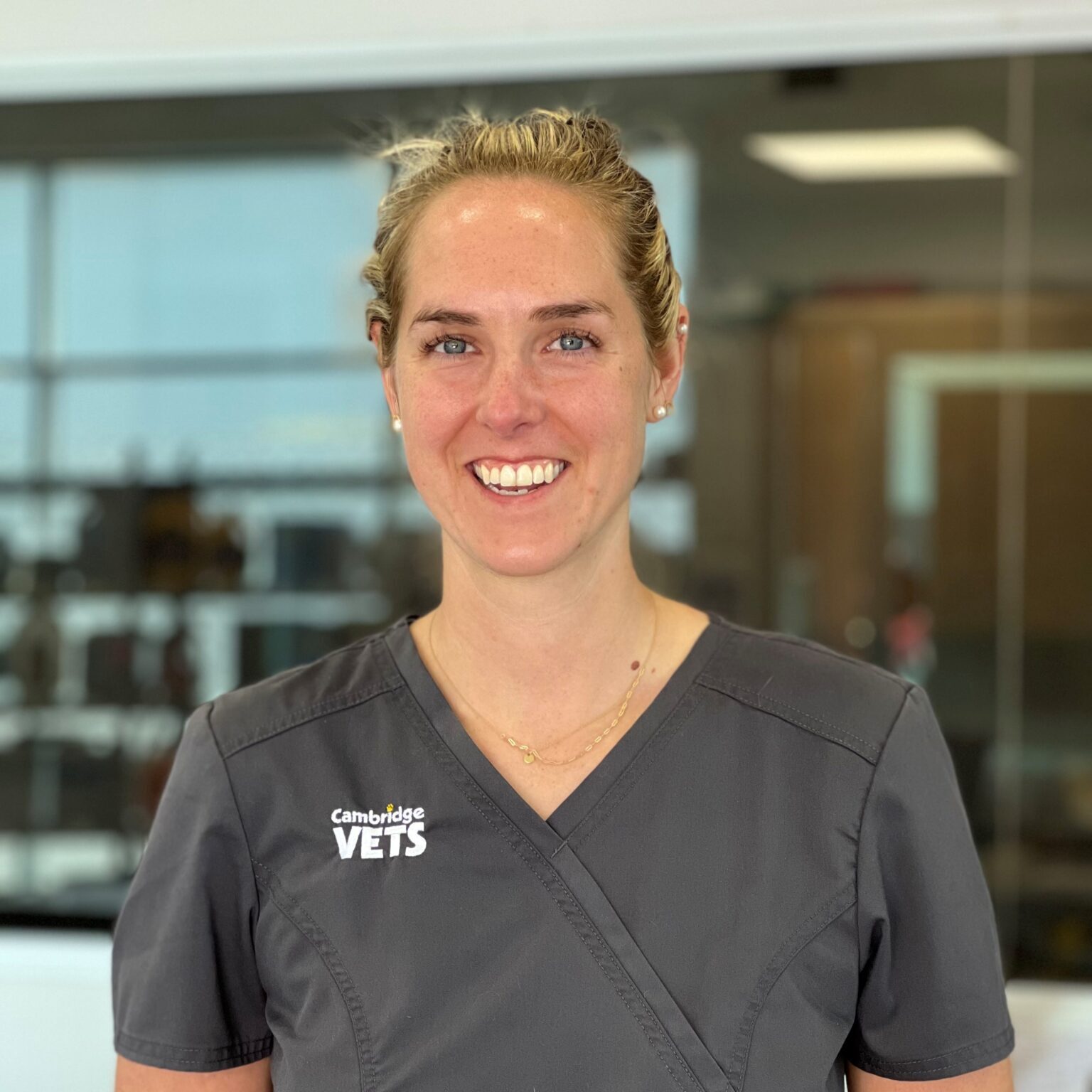 Celia Upton, BSc BVSc
Pet Animal Veterinarian
Celia joined the team in 2022. Originally from the States, Celia has called NZ home for the past 10 years. She has particular interest in emergency and critical care cases, but enjoys all aspects of clinical practice. Outside of work she loves running around after her 2 dogs.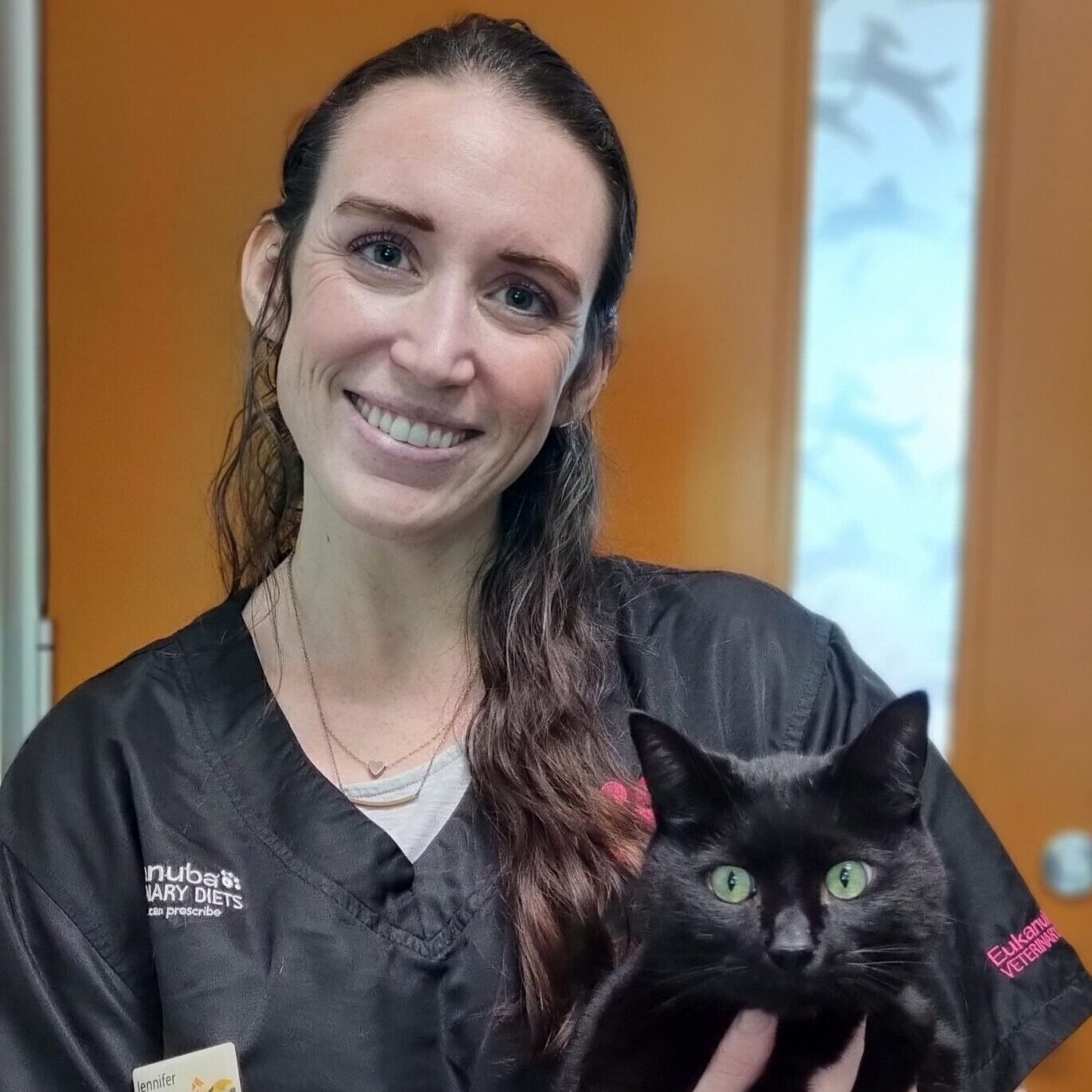 LOCUM - Jennifer Katona DVM, CVA
Pet Animal Veterinarian
Jen has been a locum for Cambridge Vets since 2019, working with the Companion Animal team covering Maternity leave and assisting during busy periods Jen will be part of our Small animal team until the middle of 2023.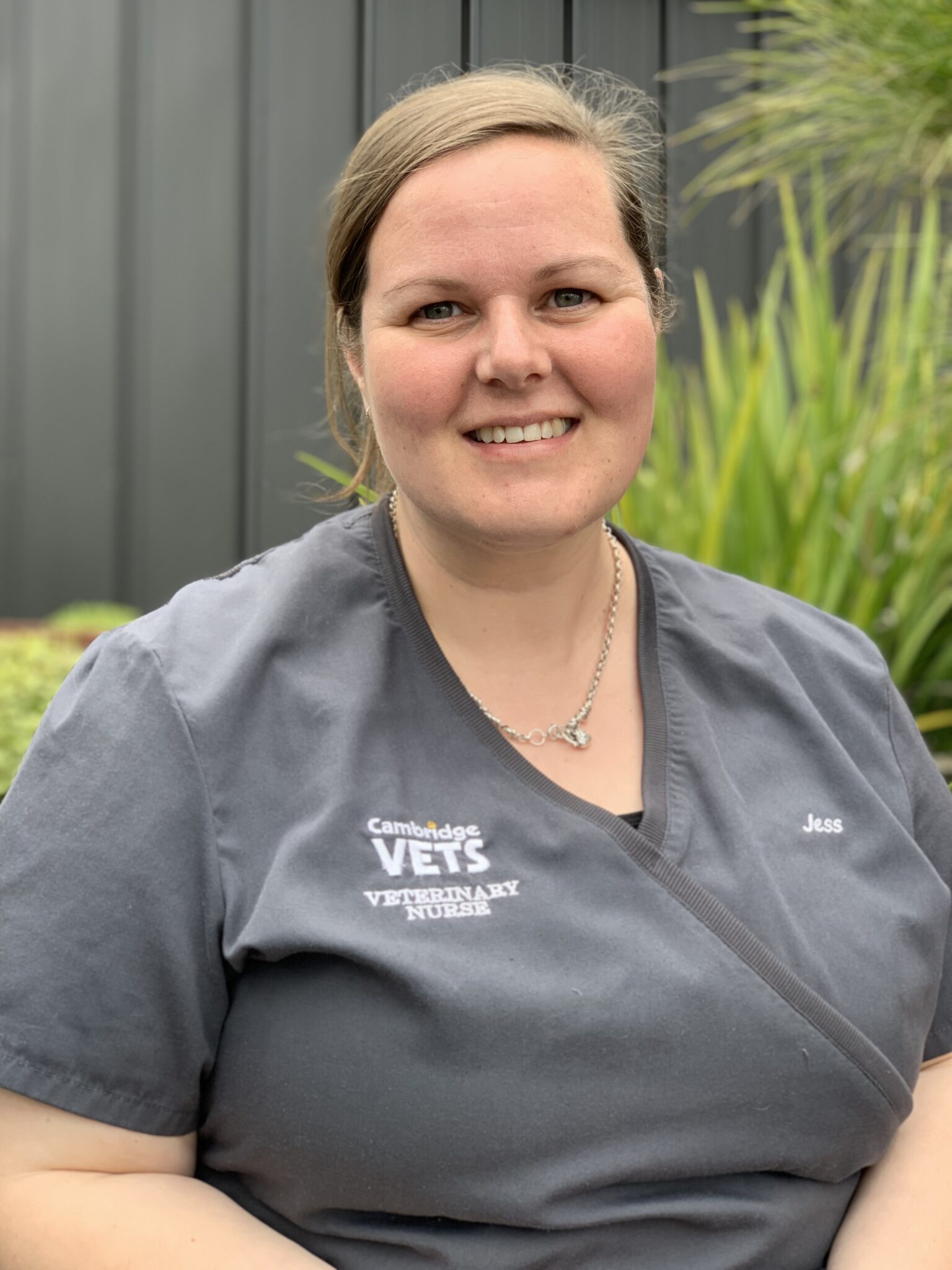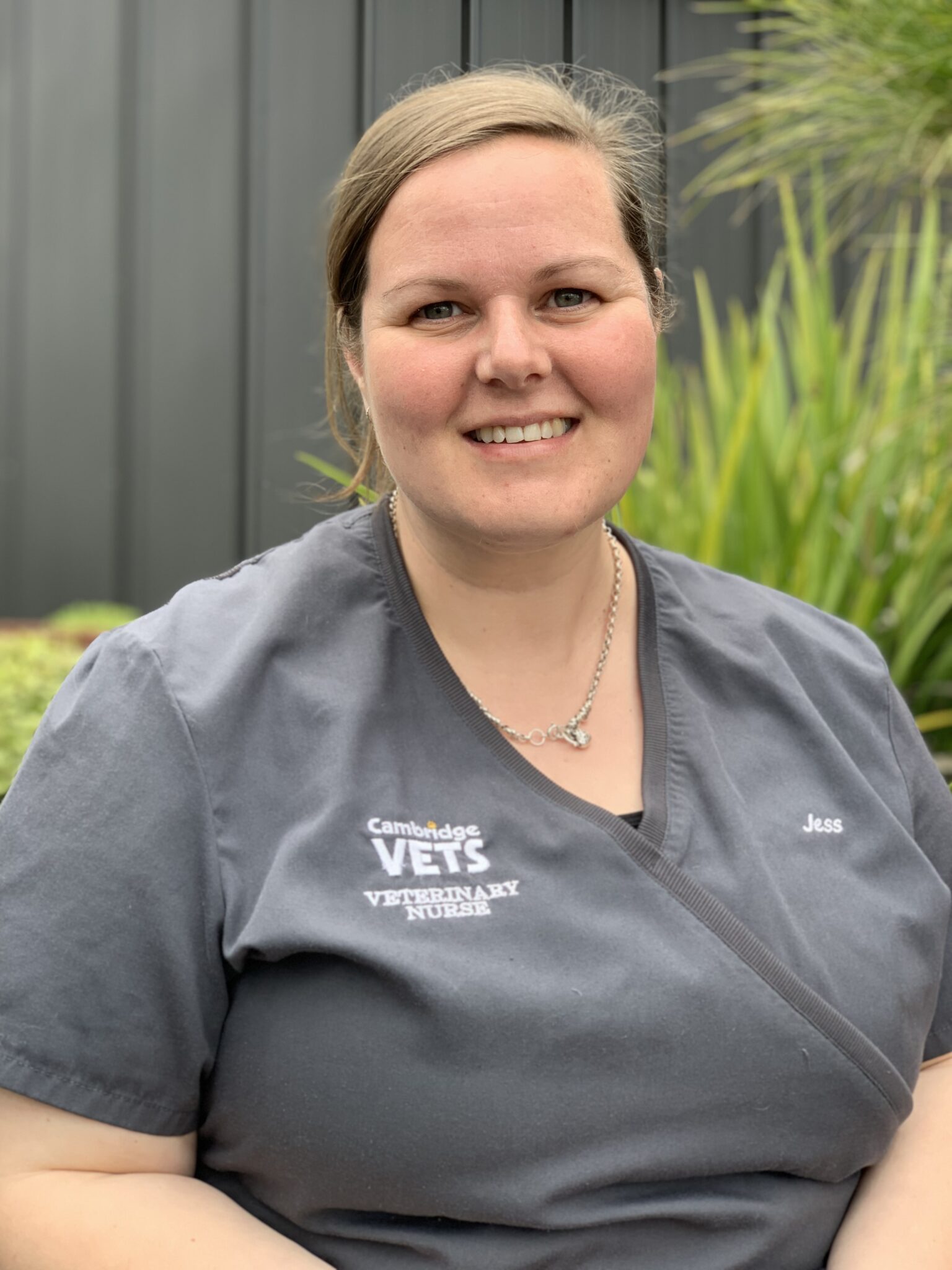 Jess
Pet Animal Nurse
Jess is originally a farm girl from Hawkes Bay. She graduated with a certificate in vet nursing in 2008. She has worked in a variety of different clinics including a referral orthopaedic/dentistry clinic in Auckland. Jess's special interests are Orthopaedic surgeries and radiography. She has a beautiful old hunter way cross dog called Rouse.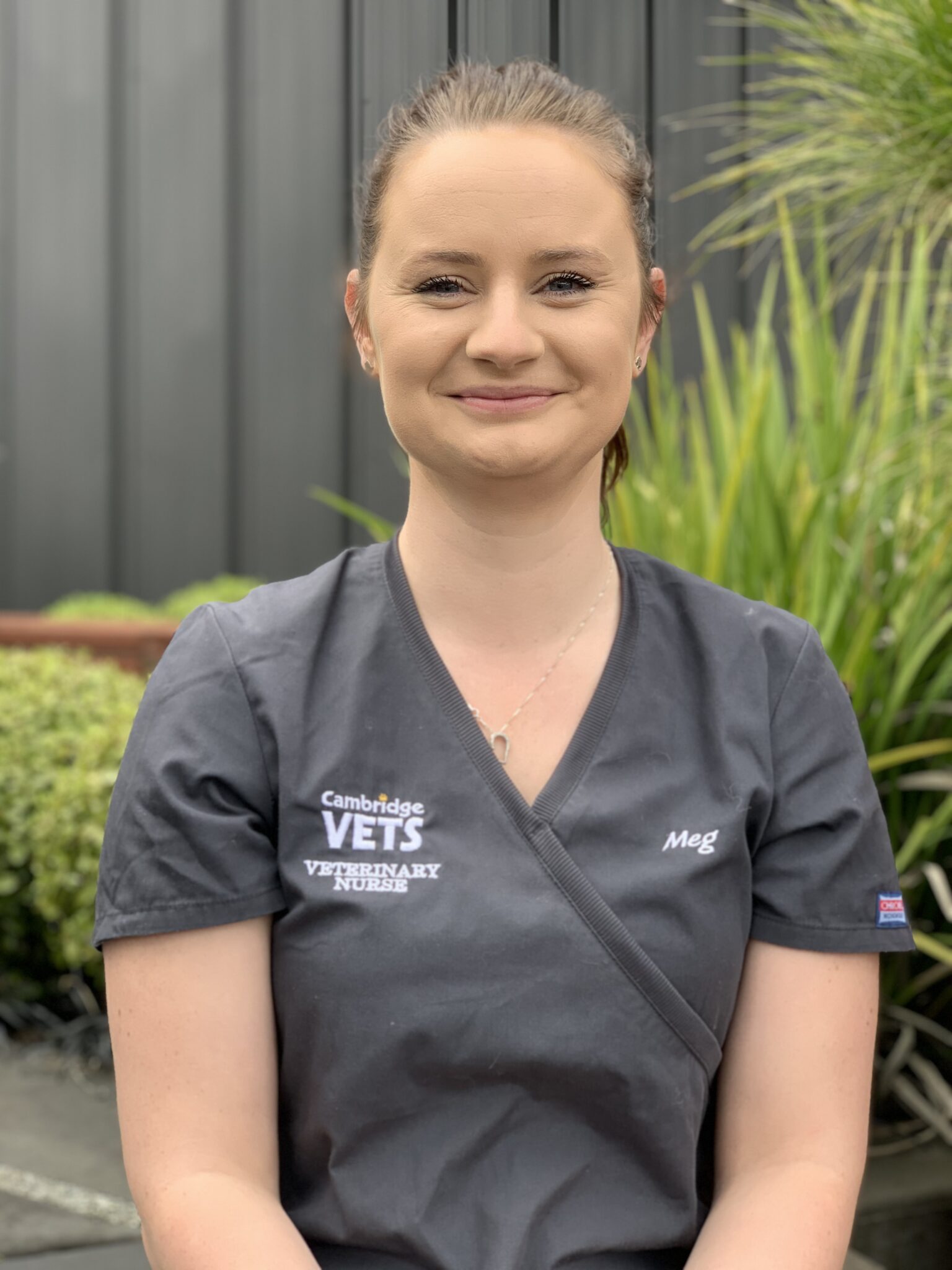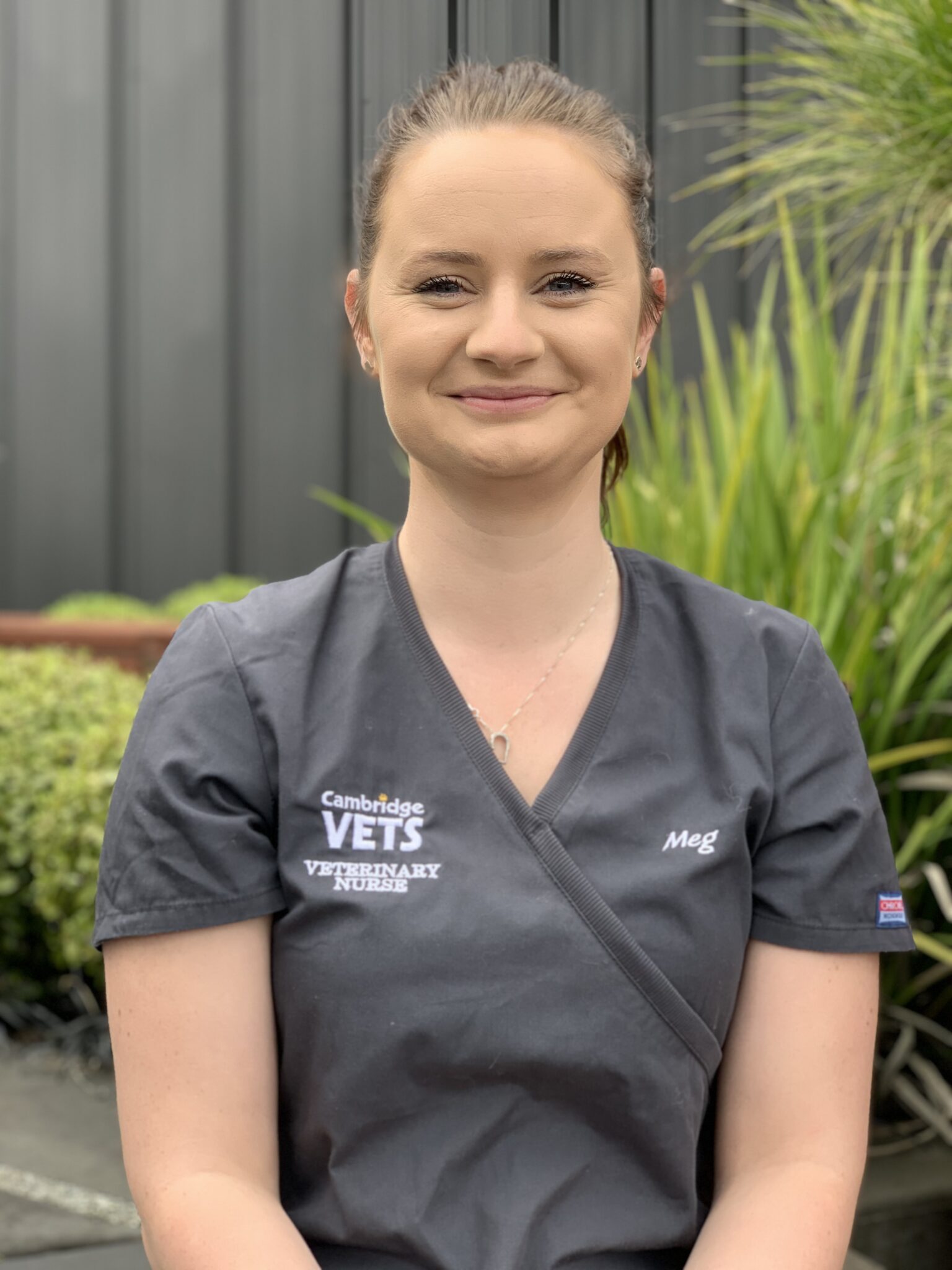 Meg
Pet Animal Nurse
Meg joined the Cambridge Vets team in 2021 after moving to Cambridge from Whitianga where she was head Vet Nurse at Whitianga Vets. She has a special interest in the Reproductive and Fertility aspects of small animal Veterinary Care. Meg has a particular soft spot for Pomeranians.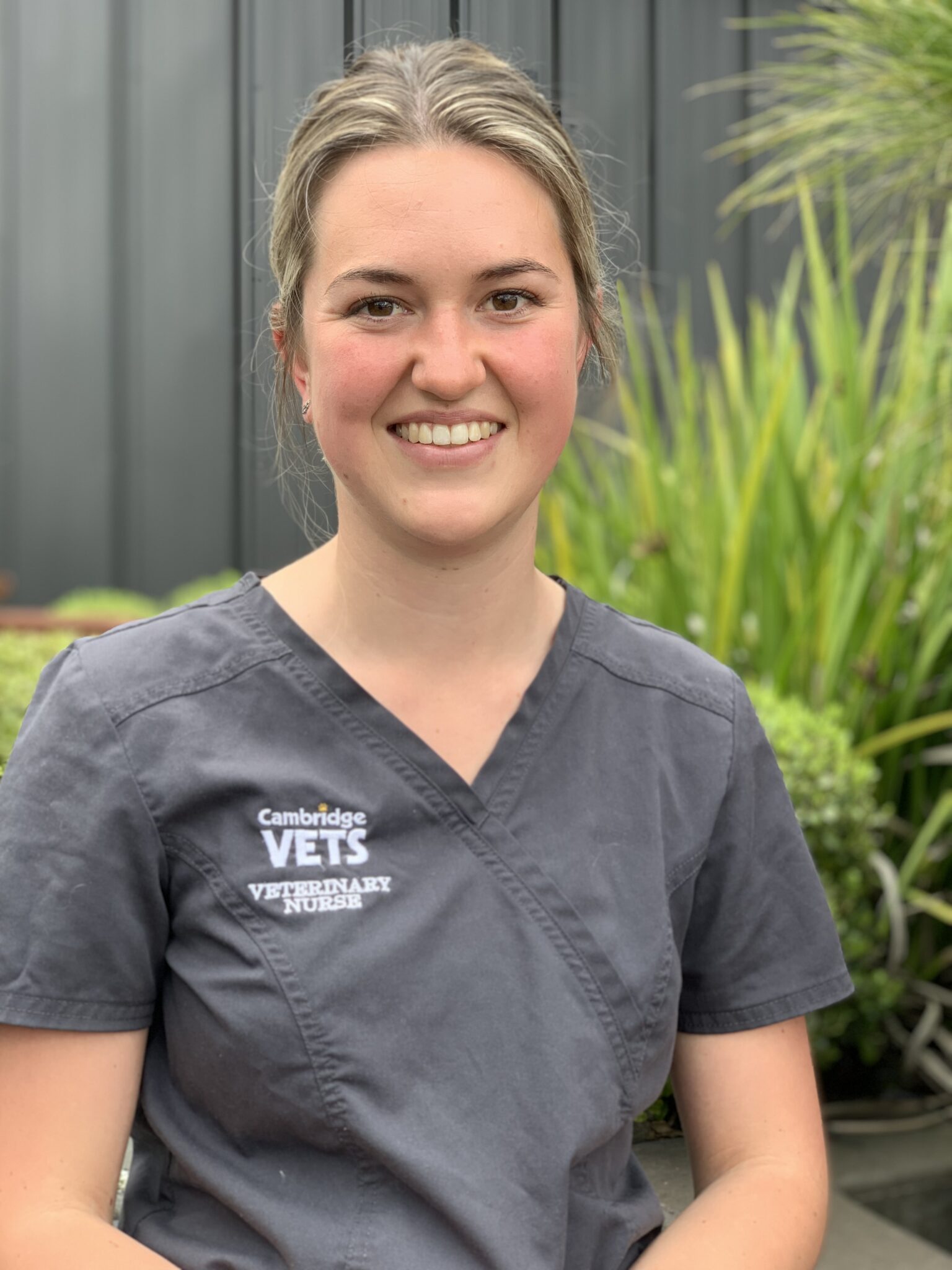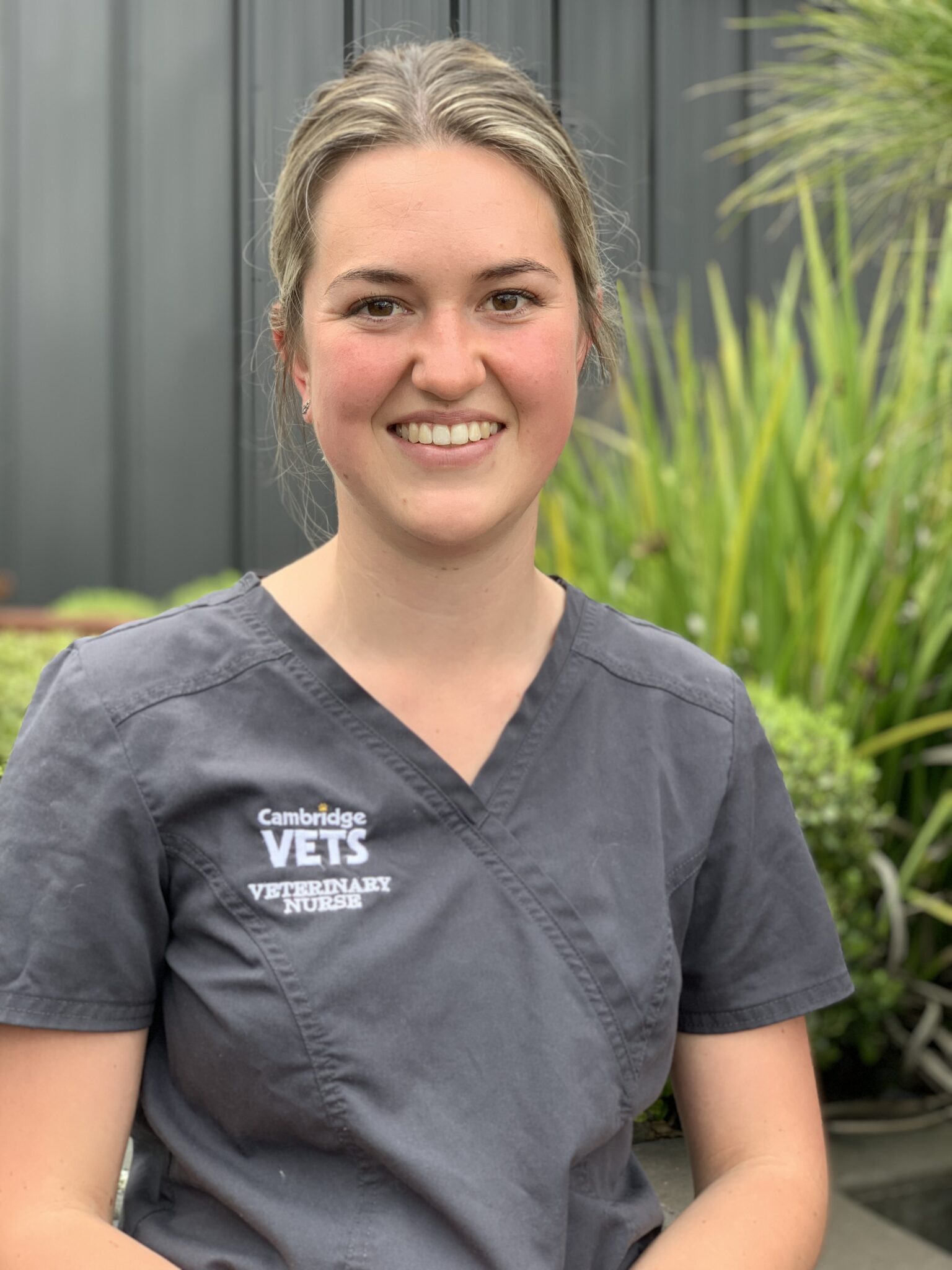 Haidee
Pet Animal Nurse
Haidee lives on a farm with her husband and assortment of animals including chickens. Haidee gained her Veterinary Nursing qualifications in 2015. She enjoys meeting all our lovely patients and assisting vets with consultations. Haidee has also helped the Farm Vets as a Tech assistant during the busy seasons.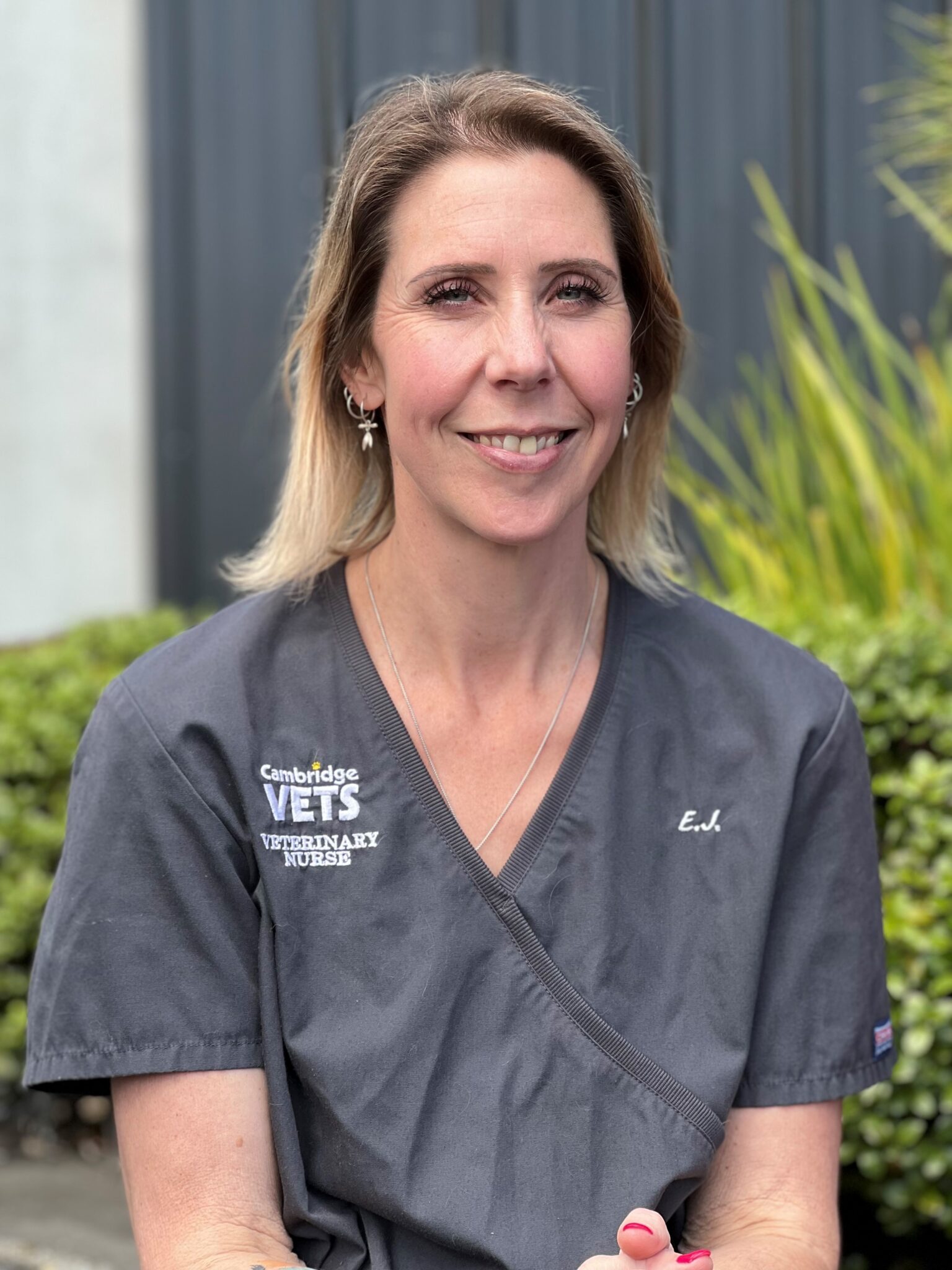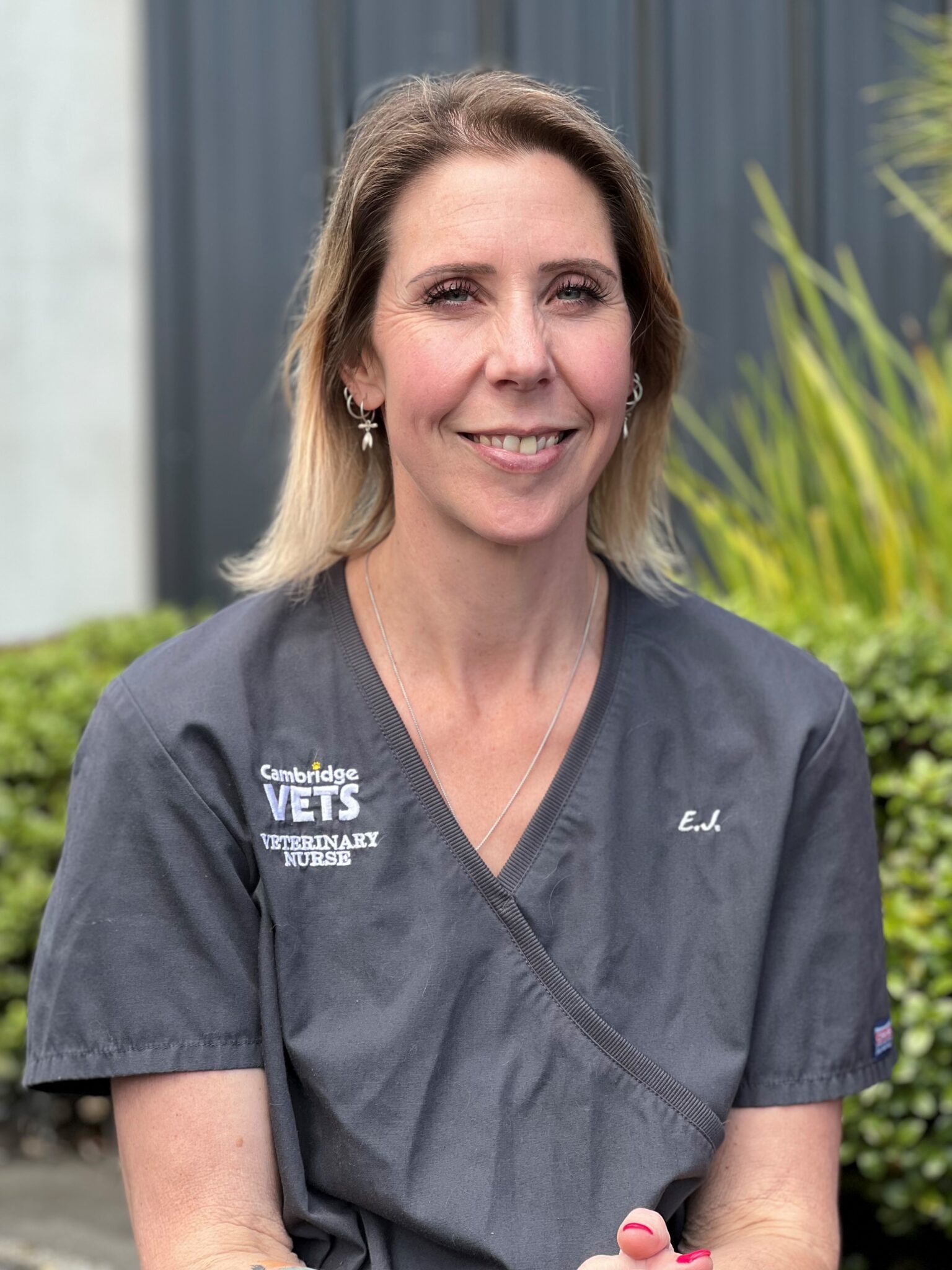 EJ
Pet Animal Nurse
We welcomed EJ to our Cambridge Vets team in February 2022. EJ lives on a dairy farm with her family and has previously worked as a Large Animal Technician for 4 years. She has been a qualified Vet Nurse since 2011 and her passion is working with companion animals and enjoys meeting our clients and patients through he clinic.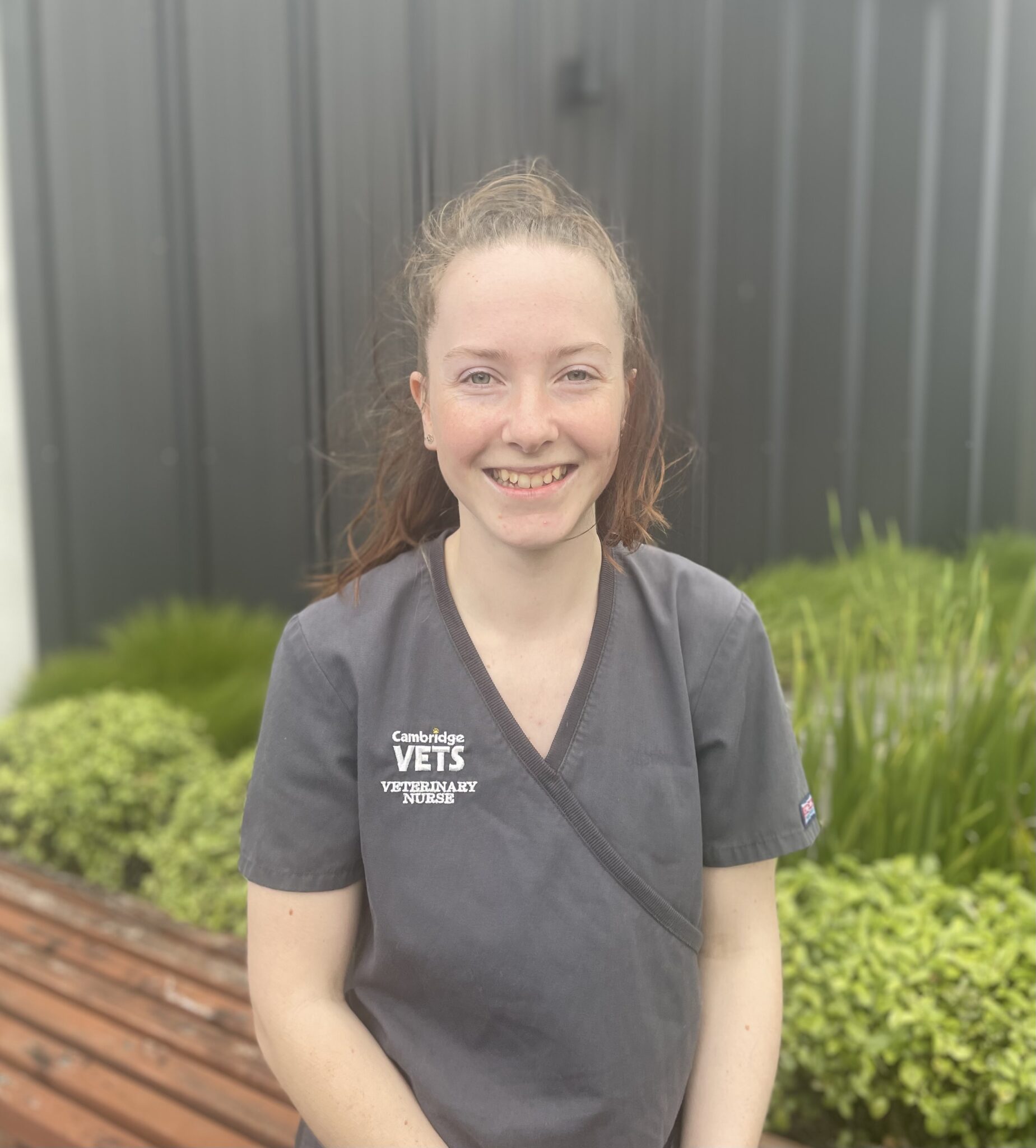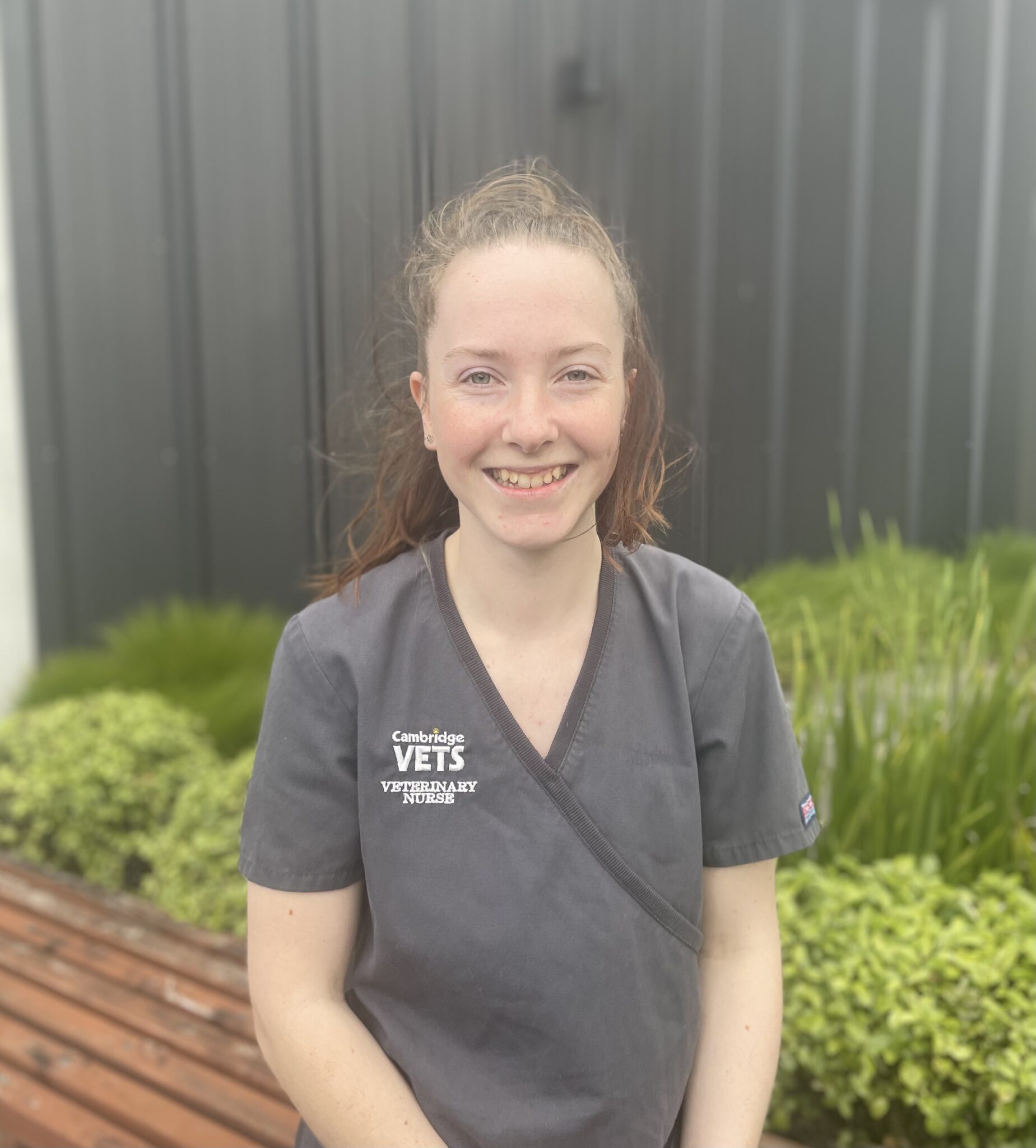 Jessica
Pet Animal Nurse
Jessica joined the Cambridge Vets team in May 2023. Before Jessica joined the Cambridge Vets team she worked at the Waikato After Hours Vets in Hamilton while she was studying towards her diploma in veterinary nursing.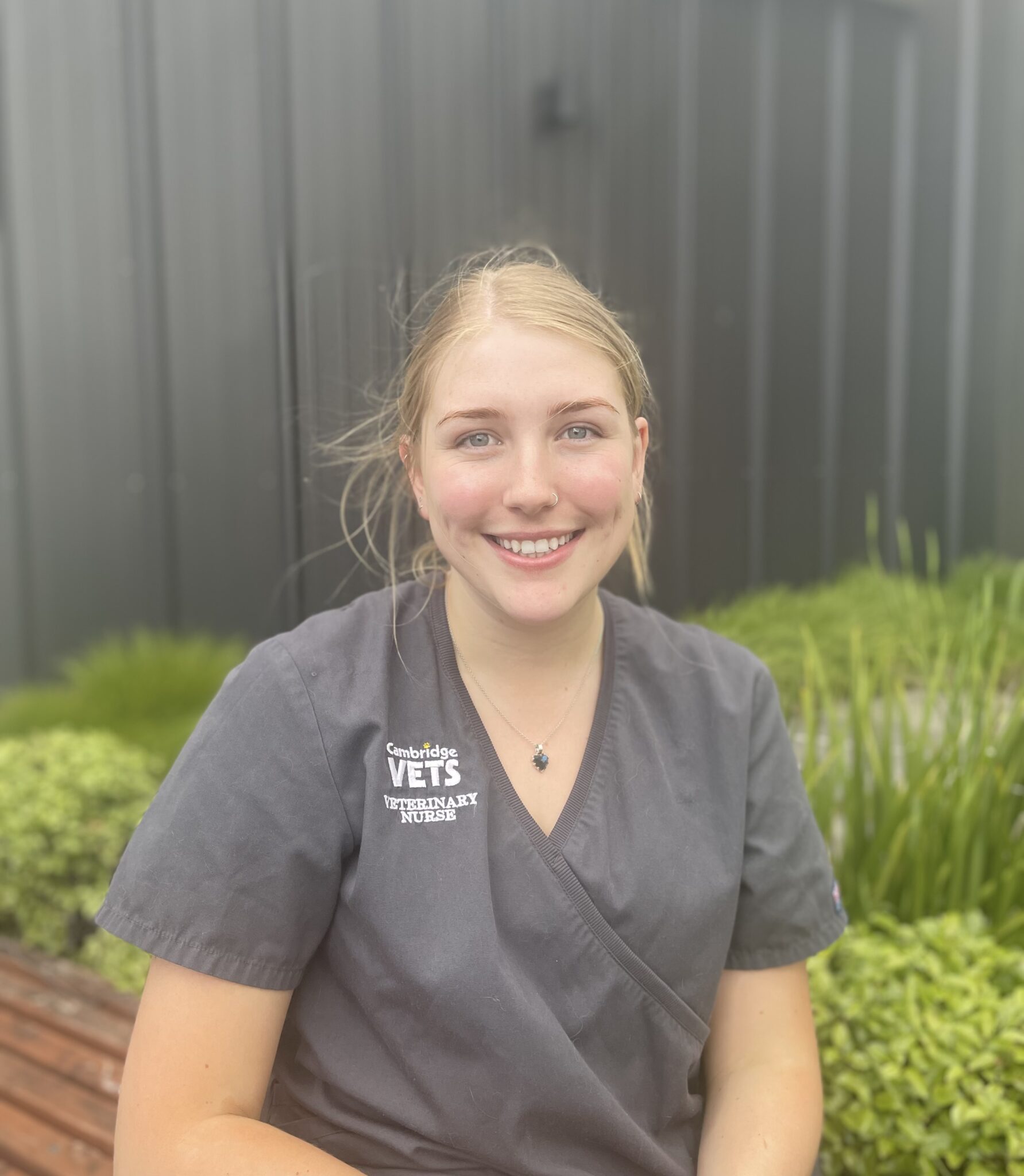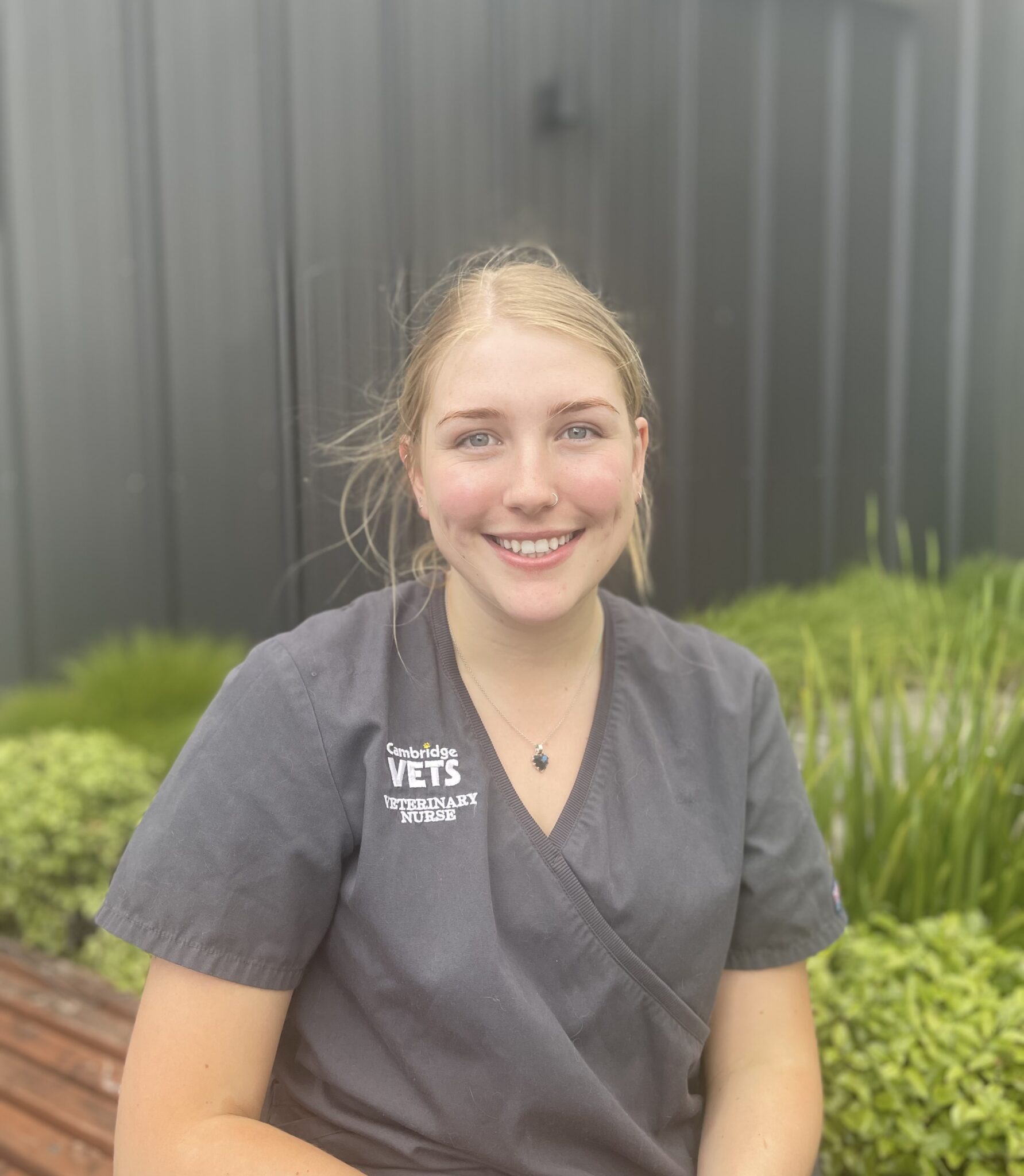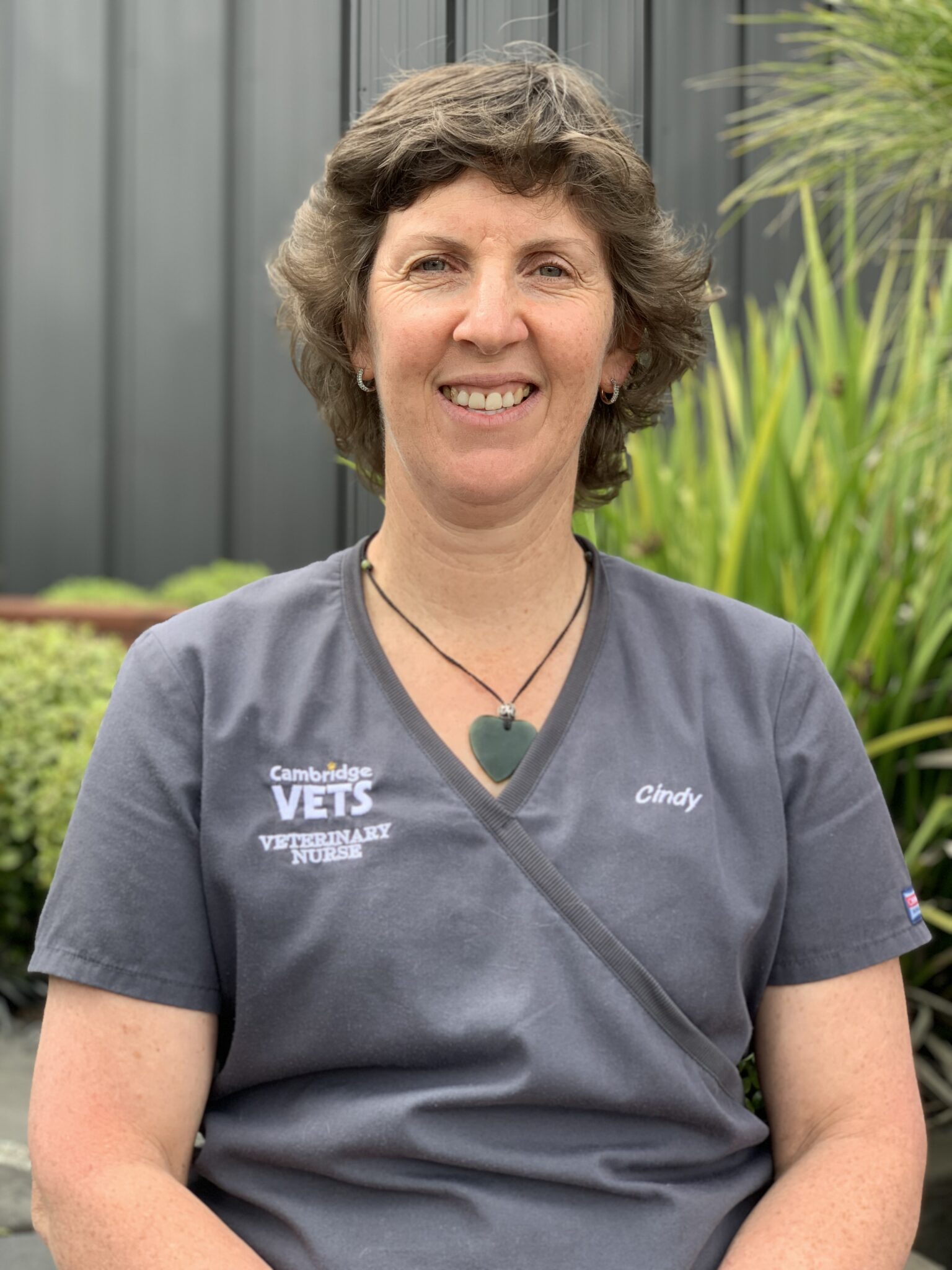 Cindy Paton
Behaviour; advice and training
Cindy was born in Wanganui and grew up on a dry stock farm in Mangaweka. An interest in horses led Cindy to working around the Cambridge area with thoroughbreds. A change in career saw Cindy being employed at Cambridge Vet Services where she has been since 1996, gaining her qualification in 1997. Cindy has a particular interest in small animal dentistry and animal behaviour, particularly canine behaviour and Puppy Pre-School.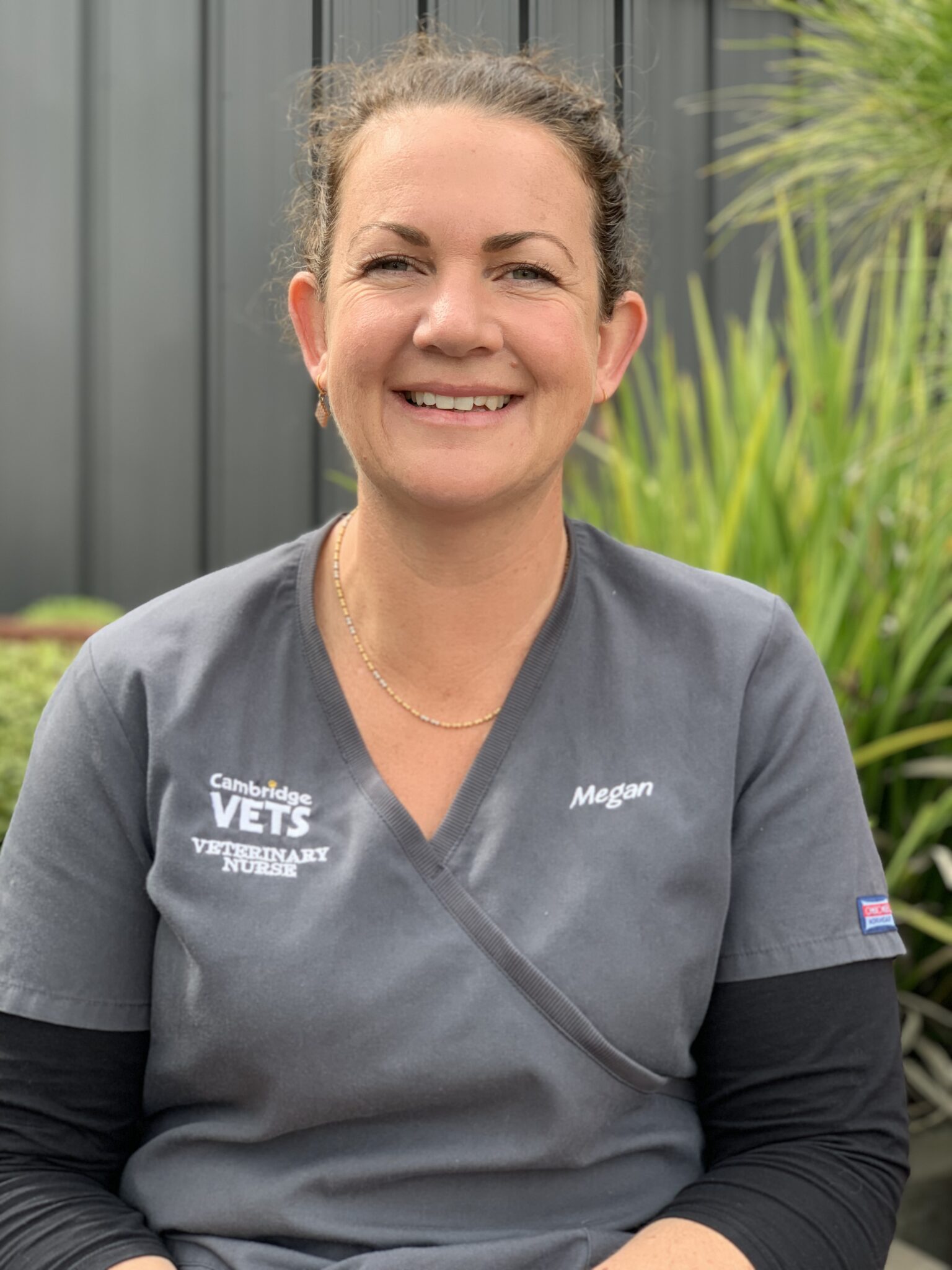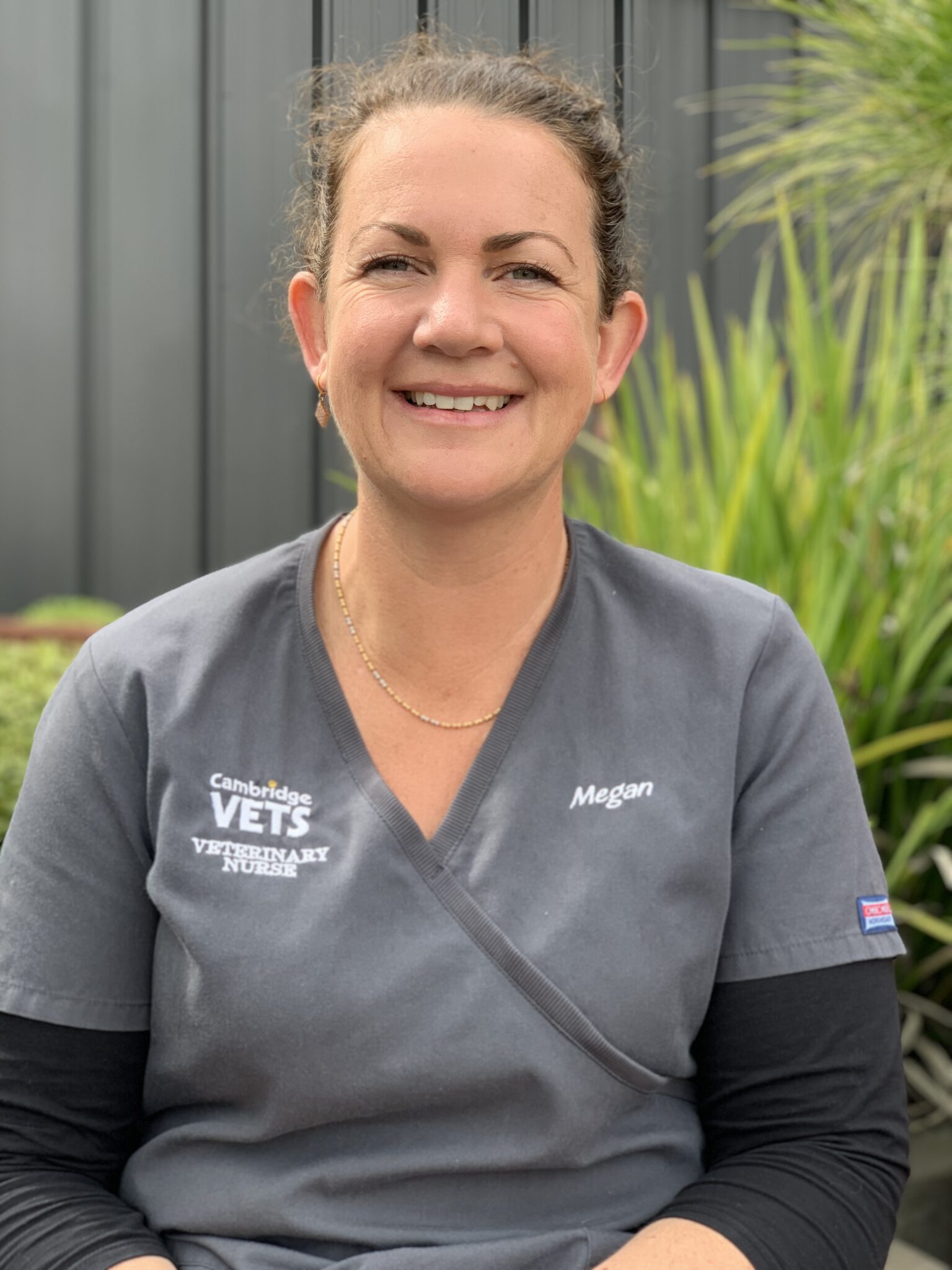 Megan
Casual and Puppy Pre-School
Megan works part time co-running the Puppy Pre-School classess. Completing WINTEC in 1998 and completing work experience with the Cambridge Vets team, she gained her Certificate in Veterinary Nursing and joined Cambridge Vets in 1999. A love for canine behaviour has lead Megan to always be involved with the running of our Puppy Pre-School classes.