Thursday 14 September 2023
Feel free to enquire at the clinic for one-on-one training sessions.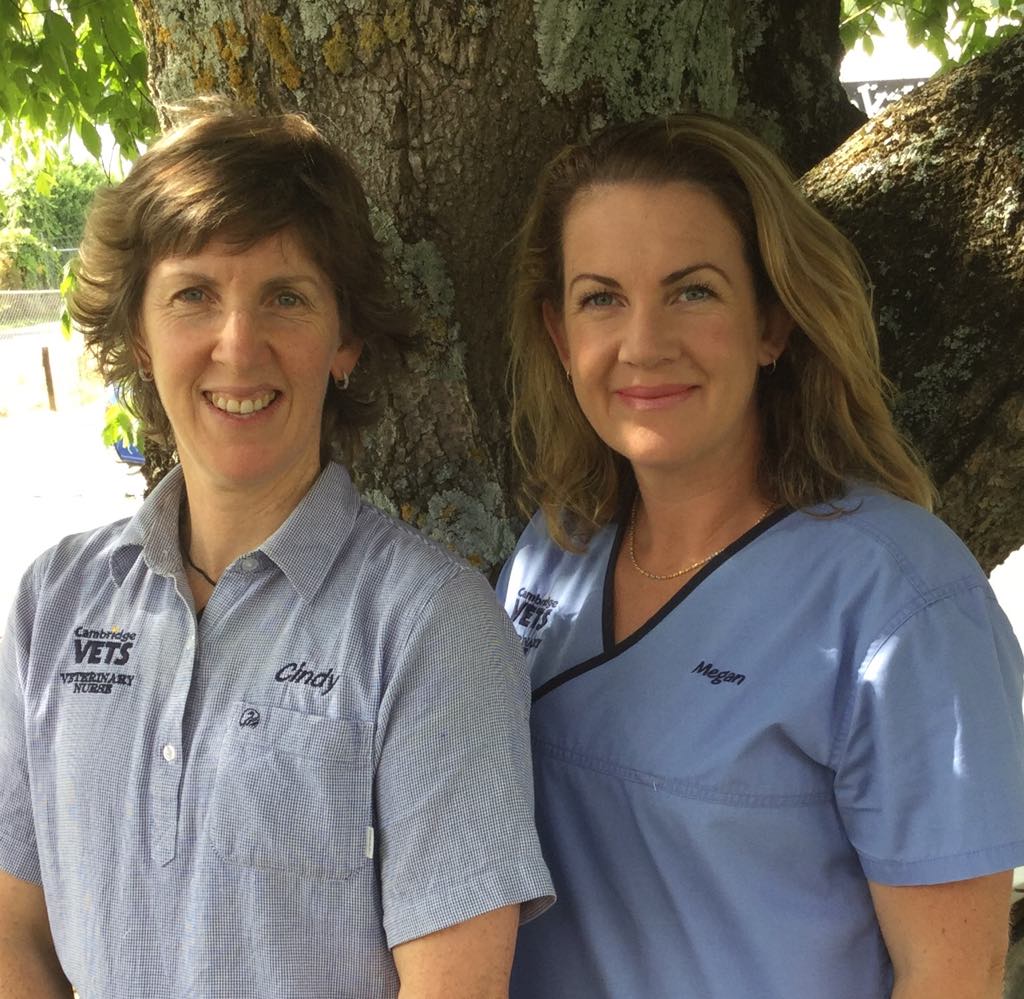 Nurses Cindy and Megan run our Puppy Pre-School classes
Our Puppy Pre-school is a fun, educational four or five week course that focuses on socialising puppies of the same age.
We work to reduce the chance of behaviour problems such as aggression,
fearfulness, excitability and destructiveness.
To achieve this we use a training method called positive reinforcement where we reward good behaviour and redirect undesirable behaviour back towards what we do want to then earn the puppy more rewards.
Puppy Requirements:
Puppies aged between 7-14 weeks:

All puppies must have started their vaccination programme!

Max of 10 puppies per class –

Applications remain pending until confirmed by either Cindy or Megan.
Owner Requirements:
One person to attend class per Puppy
When:
Four week course: Thursday evenings

Time: 5.30pm-6.30pm
Where:
At Cambridge Vets: 41 Empire Street
(Corner of Empire and Alpha Streets)
Cost:
$140 for the full four-week course
($50 deposit on booking non-refundable)
Contact us now to apply for our next Puppy Pre-School class.
Enrolment: Forms are available by clicking on the link above or at the counter or please phone us  (07) 827 7099 and ask for Cindy or Megan.
Due to a high demand for our classes we will taking expressions of interest for our classes.
Our Latest Class Graduates